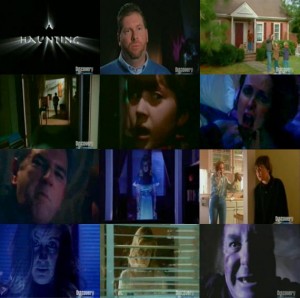 Remember the episode titled "House of the dead" of the "A haunting" series?
If you have not seen that one, check it out here.
Bill Bean, one of the victims of the haunting has written a book called "Dark Force" in which he tells the details of the haunting that plagued his family in the late 1970s.


The book is $19.95, and if I hadn't already gotten my book for the month, then I would think about reading this one.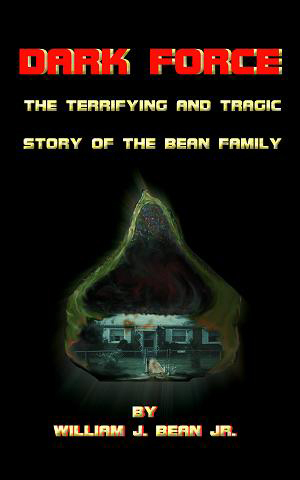 DONNA FELLOWS For the Maryland Gazette
Published 09/19/09

Bill Bean Jr. was only 4 years old in 1970 when his family moved into a three-bedroom single family home in Harundale.

Little did they know their lives and family would be changed during the 10 years they lived in the house.

"We went from a very loving family when we first moved into the home, to a family void of affection that lived and survived on a day-to-day basis," Bean said.

"I believe it was the evil force and entities in the home that made my mother ill and kept her in that environment."

Margaret Ehrlich, organizer of Inspired Ghost Tracking, an Odenton-based group with 65 members, hosted, Bean last week as a guest speaker. A DVD of his story from Discovery Channel's "A Haunting" in 2006 was played to an audience of over 90 people.

Bean has written and published a book about the family's experiences, "Dark Forces."

"We left that home in 1980," Bean said. "I didn't discuss our experiences until I was approached to talk about it on a local radio station in 2002.

"Our childhood was robbed. There were no slumber parties at our home, no friends to come over and play for fear of what the evil entities would do."

Bean said the home was very dark, with dark brown paneling in the living room and dark, narrow hallway.

"It was eerie looking and scary to me as a young child, but I couldn't figure out what it was," he said.

His older sister, Patti, never felt comfortable in the hallway or her bedroom. Her bedroom was at the end of the long hallway and was always cold, even in the summer.

Soon after the family moved in, the back bedroom door began opening and slamming shut over and over again.

It continued during the day while Bean's mother, Patricia Bean, was at home alone.

She told her family that she would make the beds only to find them stripped from all of the beds soon afterward. The bathroom faucets would turn on, overflow the sink and flood the floor and hallway.

Bean's father, William, was a no-nonsense man who didn't believe any of it.

"My mom told my grandmother that our house may be haunted," Bean said.

Bean shared a bedroom with his younger brother, Bobby. They would lie in bed at night and hear what sounded like heavy footsteps in the attic. Later, strange tapping noises from inside the walls would accompany the footsteps.

One evening, after a few years in the home, Bean said he was physically attacked by an unseen force as he lay in bed.

"I wanted to cry out to my parents for help, but my mouth wouldn't work," he said.

He said his family was stuck financially.

"We couldn't leave. My grandparents offered to take us in on several occasions, but they lived in a one bedroom apartment," Bean said.

He said that his mother was physically attacked as well, and was once hit in the head from a glass flying out of the kitchen cabinets.

Bean explained that this type of violent activity got worse in the final five years. Pets disappeared. Strong and foul odors appeared out of nowhere.

Bean said a priest blessed the home, provided the family with an intercessory prayer and holy water.

"It got to a point where the priest told us to call him anytime day or night. He would bring holy water to our home in large Mason jars on numerous occasions," Bean said.

"The hardest part of our 10-year experience was being physically, emotionally and spiritually drained," he said.

These days, Bean is touring the country, publicizing his book and talking to families going through similar experiences.

The family that currently resides in the Beans' old home says they have never experienced any paranormal activity.

"My Uncle Cliff introduced me to God while I was a teen. I truly believe we were under demonic forces at that house. God has given me the strength to overcome this and to use my experience to assist others."

To learn more about Bean's experience, visit www.Billbean.net.

Donna Fellows is a freelance writer who writes about Odenton and Gambrills in her West County column for The Capital.
Full source: HomeTown Glen Burnie