Home » Headline, Paranormal
Paranatural – Mystery Lights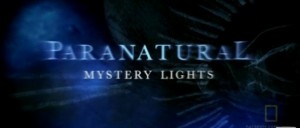 Yesterday's post about Micah Hanks' "Bright lights that hypnotize" article had a small video clip of what Micah and his crew managed to capture on video while filming an episode of NatGeo's Paranatural show.
I usually hold off posting documentaries till "Friday Video" time, but given that it's a slow news week, and I'm super busy with work, I'd figured I would post it early this week.
Check out NatGeo's investigation into the Marfa/Brown Mountain lights.
The following two tabs change content below.
Based in Brooklyn, NY, I write about all things creepy and strange. My book based on the real haunting of Doris Bither (The Entity 1982 movie) will be released soon. Got a question? Drop me a line.
Latest posts by Xavier Ortega (see all)