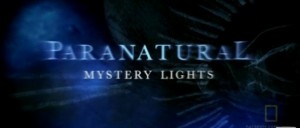 Yesterday's post about Micah Hanks' "Bright lights that hypnotize" article had a small video clip of what Micah and his crew managed to capture on video while filming an episode of NatGeo's Paranatural show.
I usually hold off posting documentaries till "Friday Video" time, but given that it's a slow news week, and I'm super busy with work, I'd figured I would post it early this week.
Check out NatGeo's investigation into the Marfa/Brown Mountain lights.
The following two tabs change content below.
I'm a writer, a runner, and a hell of a coffee drinker residing in Los Angeles. I'm currently working on a book about Doris Bither and her terrifying account of a haunting in Culver City, California. The case was dubbed "The Entity" and it stands to be one of the most controversial cases ever to be studied by parapsychologists.
Latest posts by Xavier Ortega (see all)