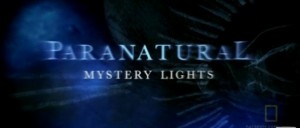 Yesterday's post about Micah Hanks' "Bright lights that hypnotize" article had a small video clip of what Micah and his crew managed to capture on video while filming an episode of NatGeo's Paranatural show.
I usually hold off posting documentaries till "Friday Video" time, but given that it's a slow news week, and I'm super busy with work, I'd figured I would post it early this week.
Check out NatGeo's investigation into the Marfa/Brown Mountain lights.