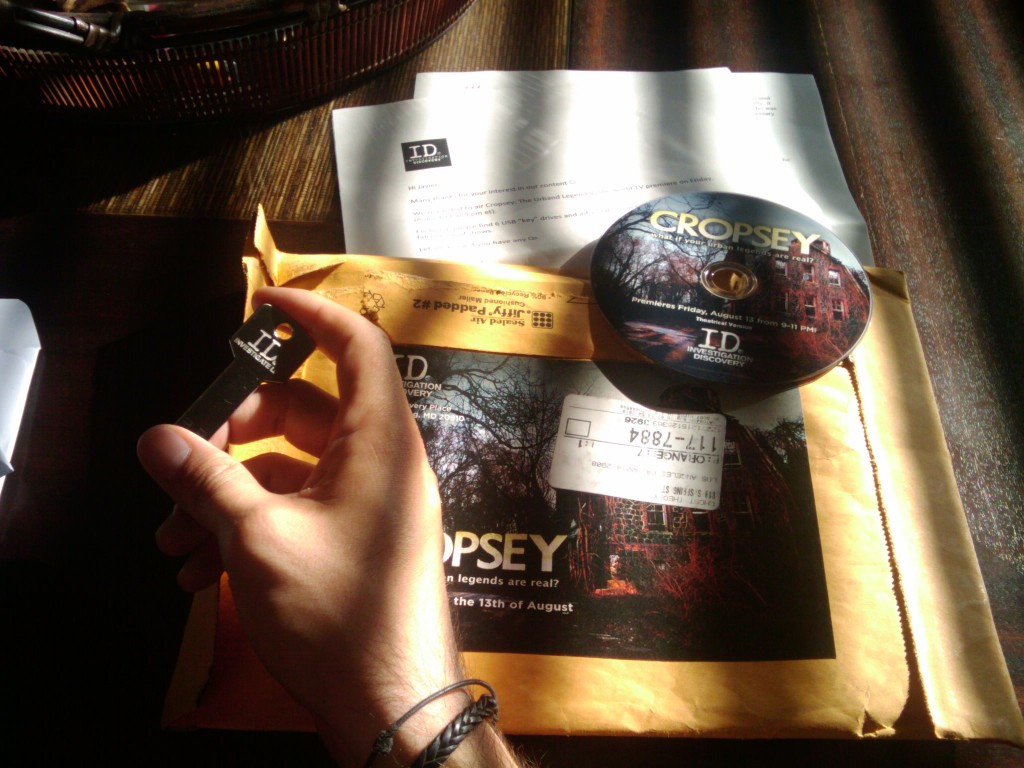 Want to win a DVD of Cropsey?
What about a 1.8 gig 'Investigation Discovery Key' USB drive?
Cropsey, the Tribeca Film Festival award winning documentary will be shown this Friday the 13th –no joke– 2010 on the Investigation Discovery Channel.
Cropsey is a documentary based on the realities of an urban legend and the real legend of Andre Rand; convicted child kidnapper and a suspect in several murders terrorized residents in Staten Island in the '80s.
Growing up on Staten Island, filmmakers Joshua Zeman and Barbara Brancaccio had often heard the urban legend of "Cropsey." It was a cautionary tale invented to keep them out of the abandoned buildings that remained of the Willowbrook Mental Institution. Cropsey was supposedly an escaped patient who would come out late at night and snatch children off the streetssometimes with a hook for a hand, other times with a bloody ax. But in 1987, Jennifer Schweiger, a 13-year-old with Down syndrome, disappeared from their community. For Zeman, Brancaccio, and the other kids of Staten Island, their urban legend became real.

Even as adults, this real-life boogeyman hasn't escaped the minds of the filmmakers. The eeriness of the mystery pulsates through the film as they journey into the underbelly of their borough to investigate not just Schweiger's disappearance but four other missing children linked to a shadowy drifter named Andre Rand. As more information and clues unravel, Zeman and Brancaccio become more immersed in shocking surprises and revelations. The reality they uncover in this uniquely hair-raising documentary is more terrifying than any urban legend.

–David Kwok, Tribeca Film Festival
I was contacted by the kind folks over at "ID: Investigation Discovery" about the film's debut this Friday the 13th, 2010. They wanted to remind the GhostTheory readers about the film's premier and also had some free giveaways for you guys.
They sent me two copies of the full length feature film Cropsey to give out.
Also included are 5 "ID: Investigation Discovery Keys" USB thumb drives.
So, how do you get your hands on a free DVD or ID Key?

Simple. Do one of the following and be automatically entered in the drawing:

1. Friend us on FaceBook and "like" any of our posts on our Facebook page

2. Follow us on Twitter and give us a Tweet or 'Follow Friday'

3. 'up vote' us on Reddit

4. Post a comment here. Fill out your name and email so we can contact you.
That's it. Simple.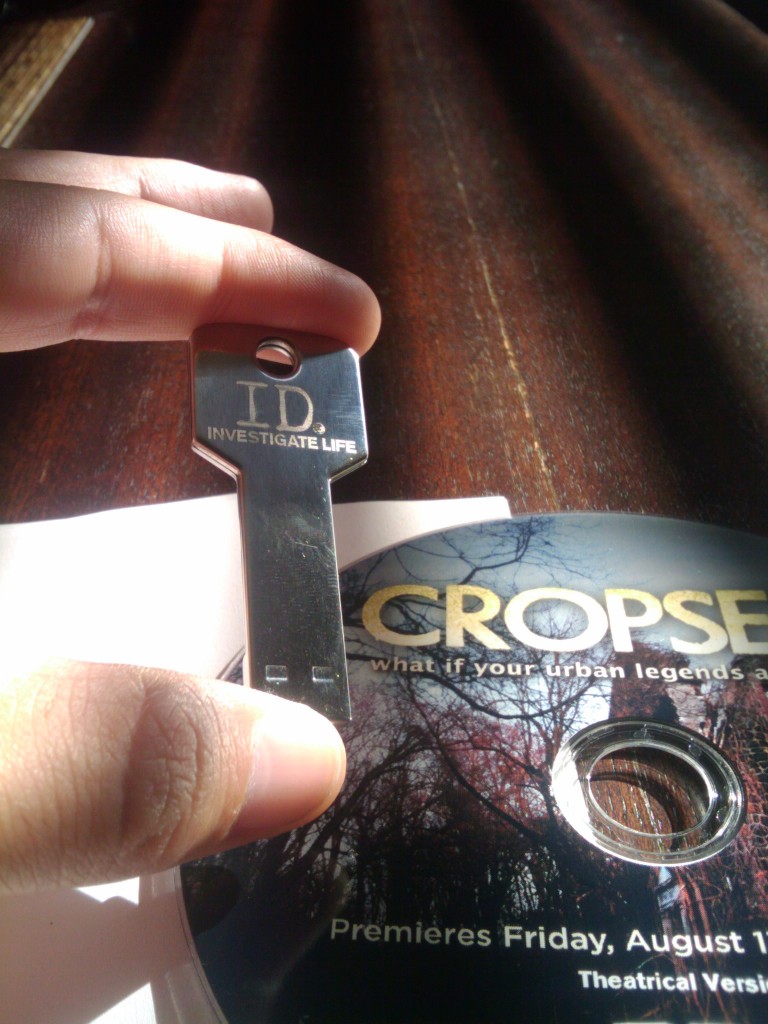 Remember to watch the premier of Cropsey on 'Investigation Discovery' channel this Friday. 8/13/2010. Good Luck!
22 comments