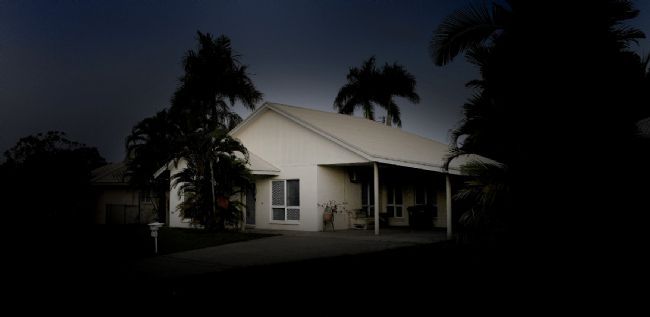 Jennifer Mills-Young, a woman from Australia is claiming that she is being "bothered" by a ghost in a sexual nature. According to the report, Jennifer has felt a ghostly hand grab her by the wrists and then felt the ghost grab her by the waist and try to pick her up.
I would normally assume that these types of stories have a more logical explanation to them. For example it's easy to dismiss this claim by saying that this is just a bored housewife looking for attention, or that these are the claims of a woman in need of psychological help. But ever since I've started investigating the Bither case, I've learned that these types of claims happen more than previously thought and the victims don't talk about it.
Ever since I've posted here on GT information about Doris Bither, I've received several personal emails from around the world in which people felt the need to get it off their chest and tell me about the "spectral abuse" that they've encountered or are encountering. They don't give me names or want their information published, but they almost usually tell me that they are very rational human beings that normally wouldn't believe or discuss the paranormal.
What are your guy's thoughts on such claims?
Full source: NTNews AU
A NORTHERN Territory woman is convinced a horny ghost is haunting her home.

Jennifer Mills-Young claims the ghost, named Kevin, once tried to drag her out of bed in the middle of the night.

"I was asleep," she said. "I woke up when someone grabbed my wrist.

"I though, 'Hmmm, hubby wants a bit of romance', when I suddenly remembered he wasn't even at home."

Mrs Mills-Young said she could feel the hand around her wrist trying to pull her up and out of bed.

"The moment I opened my eyes, the grip was gone and the room was empty.

"I yelled at Kevin that he was not welcome in my bedroom and that he couldn't come into bed with me.

"I told him to f*** off and to close the door behind him. A moment later I saw how the bedroom door slowly was closed.

"I jumped up and locked it – not that it makes much of a difference when you're dealing with a ghost."

Ms Mills-Young, her husband Geoff and two children, now aged 19 and 20, are convinced the ghost is lurking in their home in Durack, Palmerston.

She said the family felt "something wasn't right" as soon as they moved into the house two years ago.

"My daughter suddenly felt uncomfortable – she said someone was in her room," Mrs Mills- Young said.

"My daughter believed she had seen my son Aaron sneak out of the back door in the middle of the night.

"She said she saw this tall black shadow standing at the door – but at the time Aaron was hiding behind the computer desk."

Mr Mills-Young said he had been haunted by the shadow of the ghost.

"I saw someone walking past our back door inside our yard which I had locked," he said.

"I jumped up and ran to the door to see what this guy was doing in our yard – and he just vanished."

Mrs Mills-Young said she was the "worst sceptic" when it came to ghosts.
10 comments