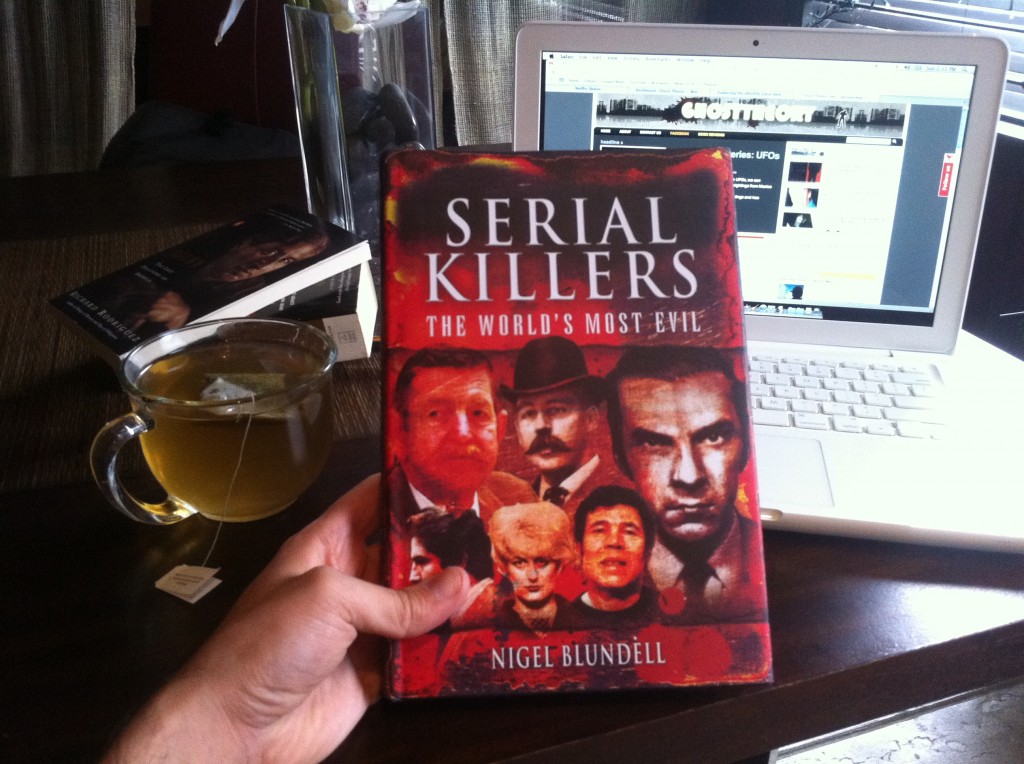 Publisher Pen & Sword books ltd sent me a copy of their latest titles Serial Killers: The world's most evil written by Nigel Blundell, Foreword by Dr. Michael Stone.
At 190 pages, this hardcover is filled with the gruesome crimes of the world's most depraved serial killers. About 27, is the number to cases the book talks about. In a short but concise manner, Nigel Blundell examines the lives before infamy and the aftermath of these soulless beings.
Nigel Blundell has worked in Australia, Britain and the U.S. as a journalist. He's written dozens of crime related books, some even best-sellers. His years of experience as a journalist and researcher bring about the most interesting facts on the subjects. Foreword by Dr. Michael Stone a forensic psychiatrist who has been featured on Discovery ID's Most Evil.
Blundell's book is at best, an anthology of men and women who have veered off the human path and entered an abyss. Blundell's book is at worst, a quick reference book of these irrecoverable souls.
H.H. Holmes, Berkowitz, Fred & Rosemary West…are all in the book. If you've not read up on Holmes, I suggest you do. His crimes read like fiction. I personally found it interesting reading on Heidnik and Leonard Lake and Charles Ng. All three of these killers collected a harem in basements and dungeons for their own sexually depraved fantasies. I've read and watched documentaries on these people and some facts the book tells, I've not seen or read anywhere else.
The collected crimes and profiles read very fluidly and get straight to the point. Blundell writes technical and very detailed. Allowing us to paint the horrid pictures of the subjects we read. This is why I guess I found the book difficult to put down.
Don't believe me? then read this excerpt:
…A nearby storeroom revealed a blood-spattered noose, beneath which were two brick vaults filled with quicklime. Also in the basement was a medieval-style torture rack on which, it was alleged, Holmes tested his sick belief that a human body could be stretched to twice its normal length.
Yea, that's H.H. Holmes for you. The Chicago killer.
Serial Killers: The World's Most Evil is a book worthy of your library. If you're interested in picking up a copy, click the Amazon link below for the lowest prices online! Save money and help GhostTheory!
7 comments