Home » Headline, UFOs, Videos
The Legacy Of Gabe Valdez: Cattle Mutilations & Government Conspiracies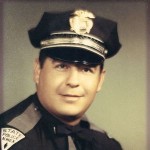 The late Gabe Valdez was a former state patrol officer for New Mexico during the 1970s. Valdez was under the tremendous pressure of figuring out the mysterious mutilations of local cows that seemed to happen over night. Right on the verge of going global, the topic of cattle mutilations in the 1970s was not something that anyone had heard much about. For Valdez, this was all an unexplored region to which he was abruptly thrust upon.
Fast forward to present day. Gabe Valdez has once again been thrust upon another unexplored region –at least not by him–. Maybe here he can find the answers to which he spent most of his adult life searching for.
Before his passing, Valdez's work had stirred up many theories that float throughout what is known as the realm of Ufology. One of the most recent theories of Valdez made Howard Eliason quit his teaching job in Florida and move to New Mexico to continue with the search for truth. Eliason holds a PhD in education and is convinced that Valdez's theory that some "obscure government agency" being responsible for the mutilated cattle holds a lot of water.
The evidence is strange, and it's that strangeness that attracted both men to the mystery.
Valdez has documented finding gas masks, glow sticks and strange monitor-like devices near some of the mutilated cows. He has even documented clamp marks on the broken legs of the cows, suggesting that someone clamped the cows by the legs and hung them upside down while extracting parts. But why tell you all this, when I can show you:
The following two tabs change content below.
Based in Brooklyn, NY, I write about all things creepy and strange. My book based on the real haunting of Doris Bither (The Entity 1982 movie) will be released soon. Got a question? Drop me a line.
Latest posts by Xavier Ortega (see all)