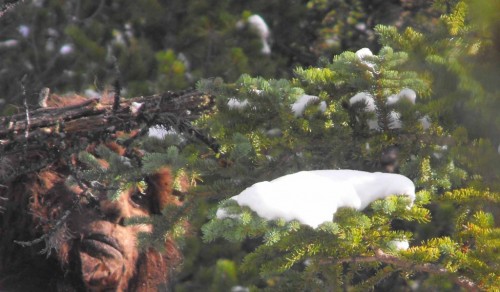 As I suspected when I posted the article regarding Todd Standing's appearance on Finding Bigfoot, the proverbial fur is starting to fly. I just didn't expect it to happen this quickly.
Tim Fasano, a blogger who operates the "Bigfoot After Dark" website has jumped all over the Standing/Finding Bigfoot news.
The regulars here at GT are well aware of our confrontation with Todd Standing in October of last year. In fact, There are several articles where the commenter's weren't very friendly to Todd. That's not to say they were blowing smoke as they did their homework.
Fasano has gone so far as to say that if Matt Moneymaker allows Standing to appear on his Animal Planet show then there is no other conclusion than to assume they are perpetrating a hoax together.
"Todd Standing is a known hoaxer" claims Fasano and "by associating with Standing and having him on your show you are, you are now a hoaxer as well".
Mr. Fasano also calls the Calgary photo "stupid" and can't understand the interest. Frankly, I can't disagree. If you look at the latest photo and compare it to the photo from last year, you find little to no similarity.
I leave it to the GT faithful to decide. Do you think this association is a planned scheme between Moneymaker and Standing?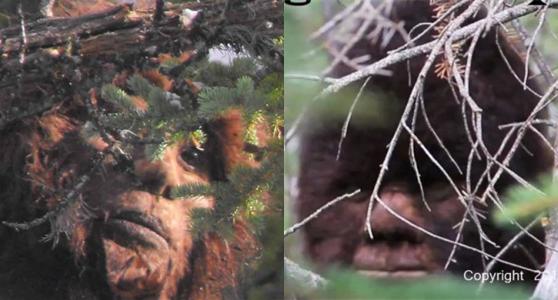 Why is anyone giving this stupid photo any cred at all. I hear that the Finding Bigfoot crew is now working with Todd Standing. Whats next, Tom Biscardi? Tom is a friend of mine and he would never push something so lame as this. Matt Moneymaker may be charming and all that but Standing is a known hoaxer. By associating with him, and having him on your show, you are now a hoaxer as well. There is no other conclusion that can be drawn.

If you ever find your way back to Florida, and have at least one week to spend here. I will show you where the skunk ape is at. Your equipment will allow us to make a real discovery. You must have one week and be willing to work my way (20 hours a day). There are no Seminole Indians were we will go, only skunk ape.

Do people not see what a joke this Bigfoot stuff is becoming.

Again, anyone who wants to find Bigfoot and has the right equipment, I will show you where to look. If you have a month, we may capture the beast. At best, we will get great images of it.

If you think this photo taken by Standing (photo shoped) is real, then there is no hope anymore.
Source: Bigfoot After Dark
19 comments