Home » crypto, Headline, Weird news
Mysterious Animal Brings Rumors Of 'Genetic Experiment'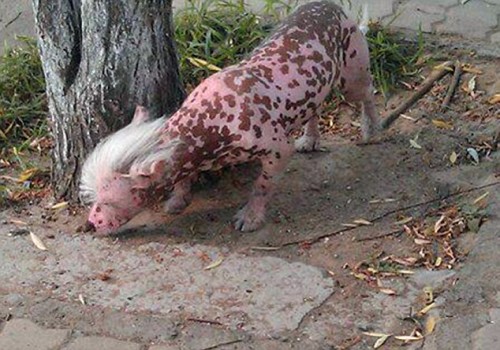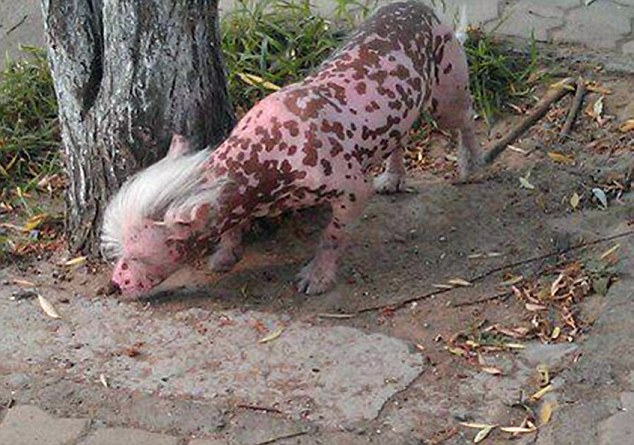 The strange pig-like creature that you see above has kept Chinese residents from the Henan province in fear after rumors of genetic experimentation gone awry. The 'mysterious creature', complete with a silvery pompadour hair style is nothing more than a dog. An exotic and rare breed.
The Chinese Crested Hairless Dog is an unusual breed. Completely hairless except what little adorns the top, tail, and feet. These dogs have a pinkish complexion that is almost entirely covered in leopard-spots. Strangely majestic from a distance and almost alien-like from up close, the Crested Hairless is responsible to terrorizing those who have never seen one. Especially one that seems to be a little overweight. Pretty strange looking dog, right?
Read more: DailyMail

'Genetic experiment' terrifies Chinese city as residents fear mysterious animal is escapee from nearby research centre

With a mohawk-style plume of hair and pink flesh covered in leopard-esque spots, the mysterious animal terrified locals in Xinxiang, Henan province

Xinxiang is close to several scientific research centres and a local medical school – and locals became convinced the creature was an experiment gone wrong, on the run from a nearby lab.

One witness said: 'The pink skin makes it look just like pig gone wrong in some sort of genetic experiment.'

ut police say the dog is actually a pedigree breed called a Chinese crested hairless dog is a pet – and expensive.


'It is definitely a dog, and quite an expensive one at that,' said a spokesman.


The bizarre breed with just tufts of hair on its head and tail and a bare, spotted body regularly features as a contender in the World's Ugliest Dog contest.

Read more: DailyMail
The following two tabs change content below.
Based in Brooklyn, NY, I write about all things creepy and strange. My book based on the real haunting of Doris Bither (The Entity 1982 movie) will be released soon. Got a question? Drop me a line.
Latest posts by Xavier Ortega (see all)