People, I cannot urge you strongly enough; Spay and neuter your goblins if you are going to keep them as pets. If they grow too troublesome to keep at home please take them to your local Humane Society office rather than just dropping them off by the side of the road in an empty Mealie meal bag.
From Bulawayo 24 News via Google

People of Chitungwiza, Harare's satellite town were shocked on Friday morning when they saw what seemed to be an 'umukhobo' goblin near Makoni Shopping Centre.

The strange object which many people identified as a goblin, had a cone-shaped horn with what looked like human hair attached to it with red, black and white beads, was spotted by a woman who said she had gone to throw away rubbish at a nearby dump site.

According to the woman who claimed to have seen the goblin first, it was removed from a bag of mealie-meal by street kids.

"I was coming to throw rubbish away when I saw that thing (goblin) which street kids nearby said they had taken out of a 10kg mealie-meal bag as they wanted to use the mealie-meal to cook sadza," the woman said. "That's when I started calling people to come and see."

A local man Rangarirai Mutomba emerged from the crowd and left people dumbfounded when he lifted the goblin and said such things were the source of suffering for a lot of people before ripping it apart and exposing its insides filled with reddish powder.

"People should not believe in these things. God is there and he is the only one who can answer your problems, no one else. I don't know why people use these things because they do not work," said Mutomba.

An eyewitnesses at the scene said: "It is an act of witchcraft used by many people thinking that they would be rich if they use those goblins. That's why they keep them. But if you see it abandoned like this it would have become a problem to the owner."

Mutomba said: "A lot of these things happen and the people never go far with them. Throwing it away like this means they couldn't handle it anymore."
If proper humane disposal does not work and those pesky goblins keep returning home, please wear proper protective clothing when beheading your goblin.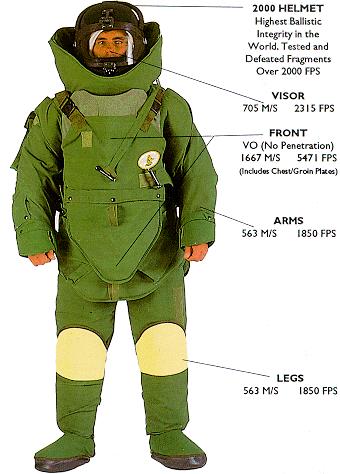 From The Zimbabwe Mail
In probably the closest re-enactment of last week's mysterious Chitungwiza explosion, a traditional healer and survivor of the blast claims the tragedy occurred during a cleansing ceremony in which an imported goblin was beheaded.

The survivor, Ms Clara Banda, who escaped with visible minor burns and eye injury, says the blast occurred soon after her counterpart, 24-year-old Speakmore Mandere, popularly known as Sekuru Shumba, beheaded the goblin.

She claims to have miraculously escaped after failing to land the major role of conducting the ceremony. In a state of shock, she ran to her nearby home soon after the blast.

According to Ms Banda, transport operator Mr Clever Kamuyedza approached Mandere seeking help to dispose of the troubling goblin. He was to pay US$15 000 for the ritual.

"The tragedy fell upon us while we were conducting the ceremony to dispose of the goblin that this businessman brought to Sekuru Shumba," said Ms Banda.

According to the traditional healer, Mr Kamuyedza acquired a money-spinning goblin from a nearby country to boost the fortunes of his transport business.
He, however, decided to dispose of it after it started "to make extreme demands.''

Mandere is said to have assembled a team of traditional healers including Ms Banda, to assist in conducting the ceremony. "After assembling the team, Sekuru Shumba invited Mr Kamuyedza, his wife and two of their associates to his home for consultations," said Ms Banda.

"The consultations lasted three days during which we discussed whether or not we could handle this kind of ritual."

Ms Banda said during the three days Mr Kamuyedza kept the goblin at home and only brought it to Sekuru Shumba's lodgings for destruction on the fourth day. "Sekuru was in the bedroom with three other men who were members of the group. I was with Mai Tsitsi (Mr Kamuyedza's wife) and Virginia (another healer) in the lounge.

"Other members of the group sat outside since the house was already packed. Sekuru Shumba beheaded the goblin. Clever (the businessman), subsequently, told his wife to collect the US$15 000 from their car that was parked outside.

"That is when Sekuru shouted that the goblin was fighting back. All I remember after that is a loud sound coming from the bedroom. The walls of the house crumbled. Virginia and I struggled to get outside."

Ms Banda — who was slightly injured by debris — says she later disappeared from the scene before crowds gathered. Another healer is believed to have been among those rushed to hospital for treatment.

"I was hit by debris falling off a crumbling wall, but my friend Virginia was not as lucky. She is still nursing serious injuries from that blast," said Ms Banda.
A neighbour, Victoria Sarangera, said the explosion occurred at around 1520 hours. She said she was the first person to see victims of the blast.

"I was outside doing the dishes when all of a sudden there was a loud bang and I was hit by a brick," she said.

"When I turned back, there were two men who were already dead. Their skin had turned black. One of them had a deep gash on the head and his brains could be seen while the other man's body had been ripped into two.

"A cloud of smoke went up into the air. Sekuru Shumba was lying motionless. The businessman was also dead. At that moment, a tenant at the house, Mai Kelly, was looking for her daughter whose corpse was later retrieved under a bed. "Limbs and other human parts were strewn all over."

The mysterious blast killed five people, including Sekuru Shumba, the businessman and a seven-month-old child. Investigators are still trying to establish the cause of the explosion that also damaged 12 other houses.

National police spokesperson Assistant Commissioner Charity Charamba said specialists in the police bomb disposal and ballistics unit were yet to ascertain the cause of the blast. "The investigation is likely to take longer. There is no likelihood of the findings coming out next week," she said. Sunday Mail
I have been unable to determine if the goblin involved was the same one implicated in 26 cases of theft of women's undergarments while they were sleeping in July of last year as reported on All Africa.Com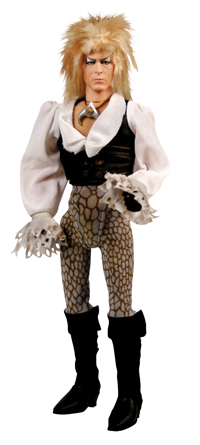 Zimbabwe: 26 Women Wake Up Without Undergarments

Bulawayo — A TRADITIONAL healer from Gokwe South has called an emergency meeting with his subjects following a bizarre incident in which 26 females including schoolgirls in his area woke up and found themselves without panties.

The missing panties were later discovered this week in Njelele Village under Chief Njelele, spreading panic among the villagers.

Chief Njelele confirmed the incident and said he had since reported the matter to Gokwe Police Station.

The traditional leader said he had also called for an emergency meeting to chart the way forward with his subjects.

"What happened in my area is so scary and everyone is in a state of shock and panic. I have called for a meeting with my subjects in the two villages where the incident occurred and I am scheduled to meet them so that we chart the way forward," he said.

Chief Njelele said on Wednesday morning last week, the majority of women under village heads Pauro and Charisekera woke up and found themselves without panties.

The traditional leader said the owners from the two villages had positively identified their panties.

"After we reported the matter to the police at Gokwe Police Station, 17 women from Pauro and Charisekera who mysteriously lost their panties positively identified their garments in the presence of the police. The remaining panties have not been identified maybe because of their state. Police, however, recorded 26 complaints from the village which tallies with the number of panties which were found in the bush," he said.

Chief Njelele said he would soon engage the police to allow him to conduct a witch- hunting ceremony following the incident.

"While we have reported the matter to the police so that they conduct their investigations, I will also ask the police to allow us to invite the tsikamutandas so that we can conduct a witch-hunting ceremony," he said.

"Many subjects in my area are not against the tsikamutandas' operations. What they want these traditional healers to do is to identify the trouble causer in the community and then allow the chief to convict and fine these trouble causers instead of themselves going around demanding cattle from the people they would have accused of practising witchcraft."

Police in Gokwe confirmed the incident.
Oh, they confirmed it alright, but goblins do not work alone. There is a conspiracy here and the culprit list grows according to Three Men On a Boat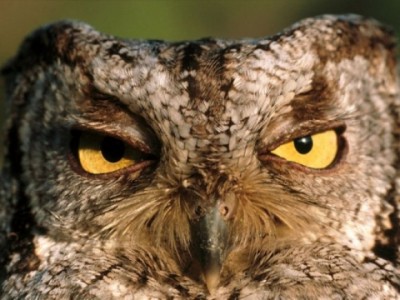 So Chief Njelele has now forbidden a traditional healer from coming in to investigate what happened to the panties. His reason? He says a big OWL came and picked a full grown dog from the homestead of one of his village heads, Pauro. Yes, this, he says happened, in Harry Potter style.

Yes, you read right. An OWL, a member of a group of birds that belong to the order Strigiformes, constituting 200 extant bird of prey species. OK, that part we got from Wikipedia but seriously now… That owl picked up a dog.

Even the police are scared to be named when comment on the issue refused to be named saying that the traditional healer was the one who knew what happened.
As so often happens with serial type criminals, the scope and severity of their crimes escalates as reported in New Zimbabwe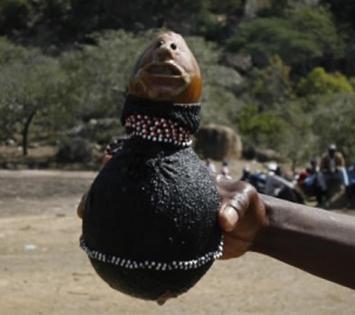 Teachers, nurses flee sex abuse goblins

TWO schools have temporarily closed and nurses are threatening to abandon a clinic over claims GOBLINS are terrorising staff.

Seven teachers fled Tshebetshebe Primary School in Lupane, Matabeleland North, after the gremlins allegedly helped themselves to teachers' groceries and romped with female teachers who woke up to find themselves naked and their underwear hanging from the windows.

At Furumere Primary School in Mwenezi, Masvingo Province, teachers fled after local villagers stormed the school with two self-styled prophets to conduct a cleansing ceremony over claims a teacher was keeping goblins which had caused nine pupils to fall ill.

Meanwhile, at Nathisa Clinic in Matobo, Matabeleland South, the local chief has launched a desperate plea for help after nurses threatened to quit the local clinic, complaining of "sexual molestation" by the mystical creatures.
I'm glad to hear there is a New Zimbabwe because I wouldn't want to have lived in the old one. Clearly there is still a goblin problem in these new times and it must be dealt with.
"Female teachers were the most affected as they were sexually abused by the goblins. We have heard stories that the teachers would wake up in the morning only to discover that they were naked and their under garments would be hanging on the windows.

"The male teachers were also affected as the goblins would take their food including mealie-meal and meat. As it is, there is no one at the school.
I can only hope this problem can be resolved without resorting to rounding up all the Goblins and placing them in the equivalent of reservations or game preserves. I am certain these African nations would not want the rest of the world looking at them as if they were primitive cultures out of step with modern thinking on indigenous peoples or endangered species (as I am not certain into which category Goblins might fall.) Seeing as how South Africa has put Apartheid firmly behind them, I can only hope the rest of Africa takes follows their example.
Something tells me they will.
Henry@GhostTheory.com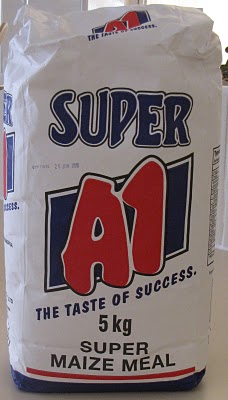 ps. Police are currently investigating the Chitungwiza explosion as a bomb in an obvious attempt at a cover up.
2 comments