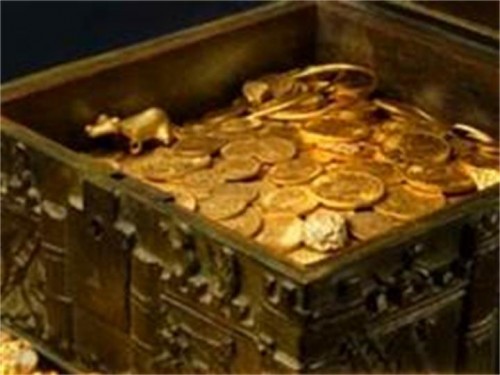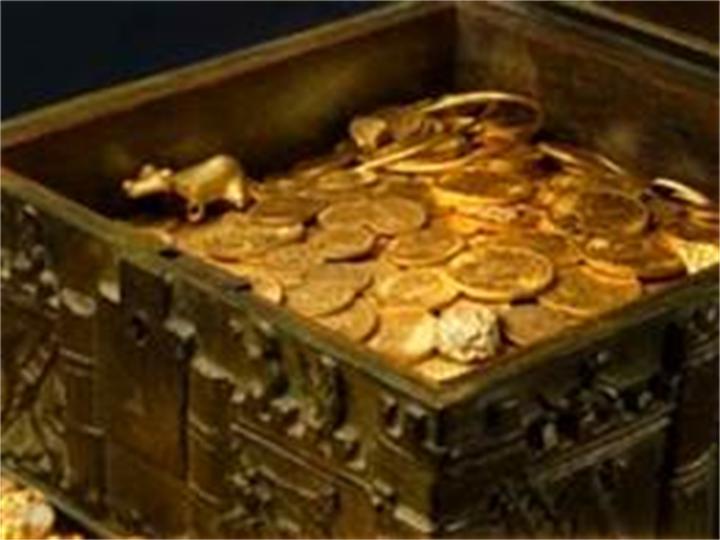 Legacy is a term used when we want people to remember us for certain things we've done in life and Forrest Fenn, who was now pushing 80 already had enough legacy to equal a stadium full of people. One of the premier art dealers on the planet, Forrest had built his little empire by traveling the world in war and peace, collecting artifacts and antiquities as he went. He'd led a full colorful life, met many amazing people and developed his own style, a style that is sought after and revered by heads of state, movie stars, corporate giants and just plain Joe's. He was a real life Indiana Jones to say the least.
Like many dramatic events in his life, there was another showdown to come for Forrest when he was diagnosed with kidney cancer and given a 20% chance of survival. Faced with the prospect of his mortality, Forrest wasn't done with his legacy just yet, not by a long shot.
Since Forrest expected to be taken by the cancer, he started formulating a plan, a plan that would not only excite people world wide, but would also initiate some of the wishes of his heart, not the least of which was getting as many of us out communing with nature as possible. The biggest question, how could he accomplish this?
It didn't take long before he was struck with an idea. He pulled an antique lock-box out and started grabbing the treasures he had accumulated. American gold eagle coins, sapphires, diamonds and rubies, turquoise beads and more gold in the form of nuggets. By the time Forrest had finished the lock-box was filled with a Kings ransom reminiscent of the many treasure chests we've all seen in Pirate movies as wide eyed kids. However, Forrest wasn't finished, as he had one more jewel to add to the kitty, a copy of his own autobiography, carefully sealed in an olive jar, an antique olive jar no less.
Forrest had originally decided to just walk into the desert with the treasure and wherever he ended up, that would be it. He figured someone would come along and discover the chest along with his bones, but plans changed after the cancer went into remission. Yes, it seemed Forrest had dodged another bullet with his name on it, one of many he faced beginning with his stint as a twice shot down fighter pilot in the US Air Force. It was time to head in a new direction and Forrest already had a few ideas.
The scenario he decided on would play out like one of his poker games. He managed to get the now heavy chest out of his Santa Fe home and loaded it into the car. He then drove into the mountains north of the city and then trudged into the wild Rockies, treasure in tow. When Forrest had finally dispatched his booty in a spot he felt would serve as a good hiding location, he exited the area, satisfied and ready to follow through with the rest of his undertaking. It was the year 2010 when Forrest wrote his aptly titled book, 'The Thrill of the Chase'. The book would serve two purposes, first as the story of his life and second, as a treasure map of sorts, but not in the familiar sense we are used to. No, Forrest had what he thought was a better idea. He would include nine clues to finding his treasure, the catch? These nine clues would be camouflaged in a poem. Some call it genius, still others call it insurmountable obscurity, I call it, Forrest's prerogative.
What is written in said poem? You may be sorry you asked!
As I have gone alone in there
And with my treasures bold,
I can keep my secret where,
And hint of riches new and old.
Begin it where warm waters halt
And take it in the canyon down,
Not far, but too far to walk.
Put in below the home of Brown.
From there it's no place for the meek,
The end is drawing ever nigh;
There'll be no paddle up your creek,
Just heavy loads and water high.
If you've been wise and found the blaze,
Look quickly down, your quest to cease
But tarry scant with marvel gaze,
Just take the chest and go in peace.
So why is it that I must go
And leave my trove for all to seek?
The answers I already know
I've done it tired, and now I'm weak
So hear me all and listen good,
Your effort will be worth the cold.
If you are brave and in the wood
I give you title to the gold.
Forrest was nice enough to throw us another bone in a recent Today Show interview: "The treasure is above 5,000 feet." You can almost feel the amusement dripping from Forrest's words as he continues to be vague and elusive.
Here's one of Forrest's interviews with Today:
As I was doing my research I was able to find all sorts of helpful tips on how to locate the Fenn Treasure. By far the most appealing would have to be from the site lummifilm where the site owner 'Dal' gives us the following food for thought:
Tips From Forrest…

1. HE NEVER SAID HE HID IT IN NEW MEXICO

He said its in the Rocky Mountains north of Santa Fe. That includes Colorado, Utah, Wyoming, Montana, Idaho as well as British Columbia and Alberta…and New Mexico. Possibly even Alaska.

2. HE NEVER SAID IT WAS BURIED

He said he hid it. That means it might be buried but since he never used the word buried it likely means that it is not.

3. HE SAID IT'S NORTH OF SANTA FE

Don't bother looking at areas south of Santa Fe, NM. It's not there.

4. HE SAID HE WAS 79 OR 80 WHEN HE HID IT

So it's probably not some place terribly difficult to get to. So don't expect to have to use advanced climbing techniques or kayak through Class 6 whitewater to find it. He wants you to have fun looking for it so although it's difficult to find it should not require you to put yourself in danger. That being
said you are responsible for the decisions you make looking…so be careful.

5. START AT THE BEGINNING

He has told us over and over that the smart place to start is where warm waters halt. Starting in the middle of the poem, for instance at the home of Brown, is not a good strategy.

Take a quick trip over to Dal's site for more tips.
If you'd like to learn more about Forrest Fenn, his book is available here. You can also check with Amazon from time to time as it is currently sold out.
Wrapping up, I'd like to address those who may think this a hoax with the following tidbit: Some of Forrest's closest friends have come forth and backed Forrest and his claim of the treasure. I've read quite a lot on the subject and found that there is no reason to doubt Forrest. If he says it's there, I'd bet dollars to donuts, it really is.
Oh and one last tip from Forrest (para): By alternating reading the book with reading the poem, you can glean more valuable info on how to find the chest.
I have listed my sources below, which are also very helpful blogs, but would like to give a special thanks to Dal and the Today Show for the photos.
Associated Content:
EX: Forrest's Blog
EX: Dal's Blog
EX: Stephanie's Blog
EX: Today Show News