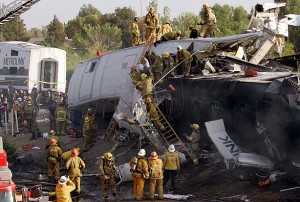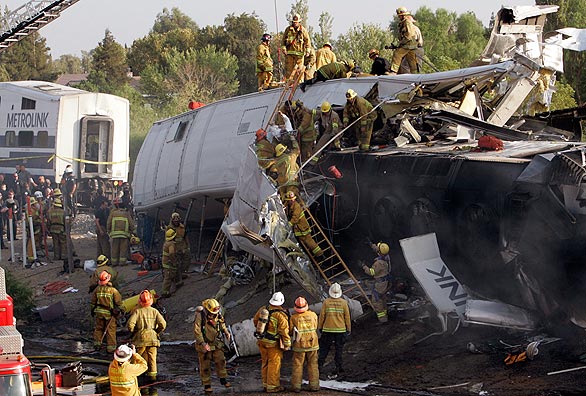 Los Angeles Metrolink crash of September 2008

This month's horrible Metrolink train crash brought upon a dark mood to Angelinos. From the country's economic uncertainties, to the dim light of hope with the elections coming up, us Angelinos felt as if things could not get any worse.
The Daily Breeze has this interesting story on one of the Metrolink's victim. Chuck Peck was among the 25 dead in the Los Angeles Metrolink crash on the 12th of September 2008. His family, knowing that Chuck was on the train that faithful evening, kept getting calls from his cell phone. No voice was on the other side of the line, no audible voices. All they could hear was static on the other side of the line.

Throughout the night, Chuck's sons, brother, stepmother, sister and fiancee all got the phone calls after the crash had been reported. Chuck's son believed his dad was alive and trying to contact them. Chuck's son CJ kept yelling into the phone: "We love you, Hang in there. They are coming to get you."'

It was not until 3:28 a.m that the phone calls stopped. None of the family members got any more phone calls. One hour later, Los Angeles firefighters recovered the remains of Chuck Peck. Coroner's officials told Peck's family members that he was killed instantly. His body showed no sign that he lived even for a short time after the crash.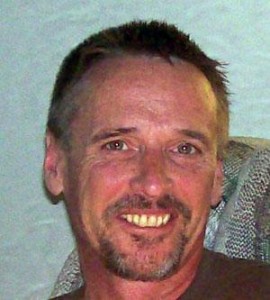 Chuck Peck
Could this have been a phone call from the other side? or is it just technology gone haywire? For years, the "phone calls from the dead" phenomenon has been a thing of urban legends. Paranormal cases that involve ghostly phone calls are just reports, never official recordings or actual proof that they were indeed made from the departed. One thing is for certain, the calls were made to loved ones and the calls were made all night up until the discovery of the body. To all those on board that doomed train, rest in peace.
Full source from The Daily Breeze
51 comments