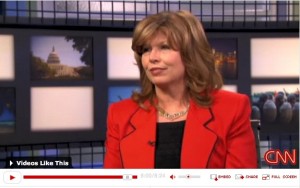 Carmen Snedeker interviewed on CNN
As if you weren't tired enough from hearing about this case, CNN posted on their front page online, an interview with Carmen Snedeker about her ordeal in the supposed haunted home.
If you missed it, I did a post on this last week. In which Joe Nickell from the Committee for Skeptical Inquiry (csicop.org) exposed the awful truth behind the story. Including neighbors testifying that it was all made up and according to Mr. Nickell, Ed Warren accosting him on the set of "Sally Jessy Raphael".
Today, I saw the CNN interview in which Carmen Snedeker confidently states that what you see in the movie is really close to what she experienced in that Connecticut home. She goes on to say that she is writing a new book (this time, by her) that will tell of other things that happened but that were not on the movie.
Again, to me this whole thing is really getting out of control.
Here we have Joe Nickell, a skeptical researcher who investigated the case along with the Warrens and came up with a different conclusion. One that did not show signs of any paranormal activities but rather, drug abuse, deceit and greed. The Warrens' version was different. One that showed demons, possession and full body apparitions. The difference between both of these conclusions, is that the Warrens had a book deal.