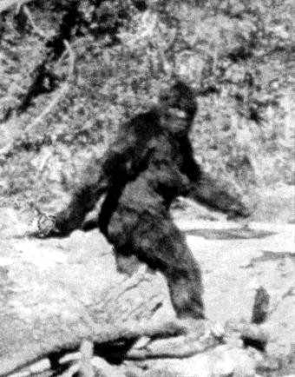 The Michigan Magazine Museum in Comins, Michigan, will host the 3 day Bigfoot event. Along with live music and entertainment, the "Bigfoot Bash" will be focused on presenting a serious look at our beloved gargantuan bipedal friend.
Guest speakers and attendees will have the opportunity to share their stories of Bigfoot. Also featured will be "unpublished sighting reports" and audio recordings. Sounds like a blast!
Question is: Why didn't I get an invitation?   huh?  why?
Everyone else gets invited. I just sit in the dark. Is that it?
I feel like I'm in high school all over again…. oh god. *runs off crying*
Full source: MLive
COMINS — Legend and reality will meet come Friday at a first-ever event called "Bigfoot Bash" hosted by the Michigan Magazine Museum in Comins, about 90 miles north of Bay City.

The three-day event will provide a serious study of Bigfoot in Michigan with dashes of fun and live entertainment. Comins is the "heart of Bigfoot country," with 35 documented sightings, said event organizers.

Friday's festivities start at 10 a.m. with most of the schedule dedicated to anyone who wants to share their Bigfoot sightings at the museum, 3309 North Abbe.

"This gives people who have had sightings a forum to share those stories with others without being criticized," said Nelson Yoder, the museum's curator.

On Saturday, several scholars will appear during the weekend festivities to share stories of their own Bigfoot sightings and research.

Phil Shaw will lead the stream of guest speakers at 11 a.m. on Saturday with a presentation on the historical and amusing side of Bigfoot. Shaw graduated from Michigan State University with a bachelor's degree in science.

At 1 p.m., architect Sanjay Singhal will share his childhood stories of seeing Bigfoot in South Dakota.

Yoder said the event can serve as a forum for serious discussion on the subject.
"There's skepticism, but once you do the research, you realize there's definitely something valid to the subject," he said.

The event will also include presentations featuring unpublished sighting reports and rare audio recordings. A sketch artist will attend Friday's guest testimonials to draw the creature described by those sharing their Bigfoot sightings.

For more event information, call (989) 826-3169.
1 comment