OK, OK…calm down folks. No need for the tinfoil hat just yet.
Since posting the article about the retired NORAD officer making claims about aliens making contacts with humans on October 13th, 2010 (today), there is a lot of buzz going on about it. GhostTheory is seeing some traffic coming from all parts of the world of people searching for "UFOs over new york" or "October 13 UFO".
Other media sites are buzzing with comments from people who claim to be seeing strange lights in the sky today.
Check out this video from Yfrog user Everybodyhateslex
Also some supposedly UFO pictures from New York City from Flickr user CHAUSS513: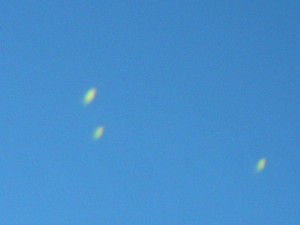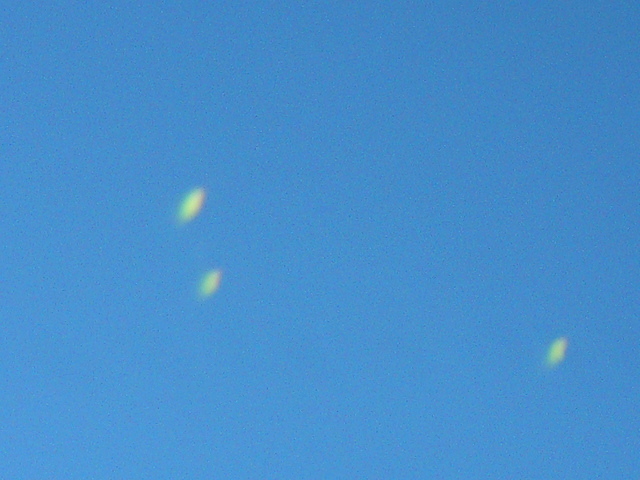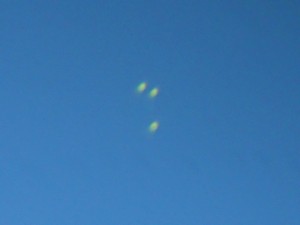 Most of the reports that are coming in are from Twitter.
So that really doesn't say much other than this is the result of mass hysteria.
.
Let's see how far along this plays out guys.
Edit: Here is another update. Twitpic user mobius1ski posted this image: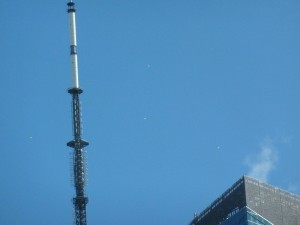 Looks like balloons to me. What do you guys think?