GT reader John P. sent me this amusing article about a man in Canada who believes that federal geologists had stolen a piece of meteorite he found in the 1980s. What's so special about this 'space rock' you say?
Well according to the person who found it, it was only after 12 years that he looked closely at the rock and its crevices and noticed something odd. He claims to have found microscopic green crystals growing on it. He believes it is some form of alien organism that was obviously an important find for the federal geologists to send him a replica back instead of the original rock. He now wants $12 million for damages.
Green crystals from space? Hmmm….. I wonder who would want to steal these crystals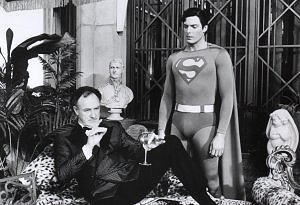 Read more below.
Full source: CBC.ca