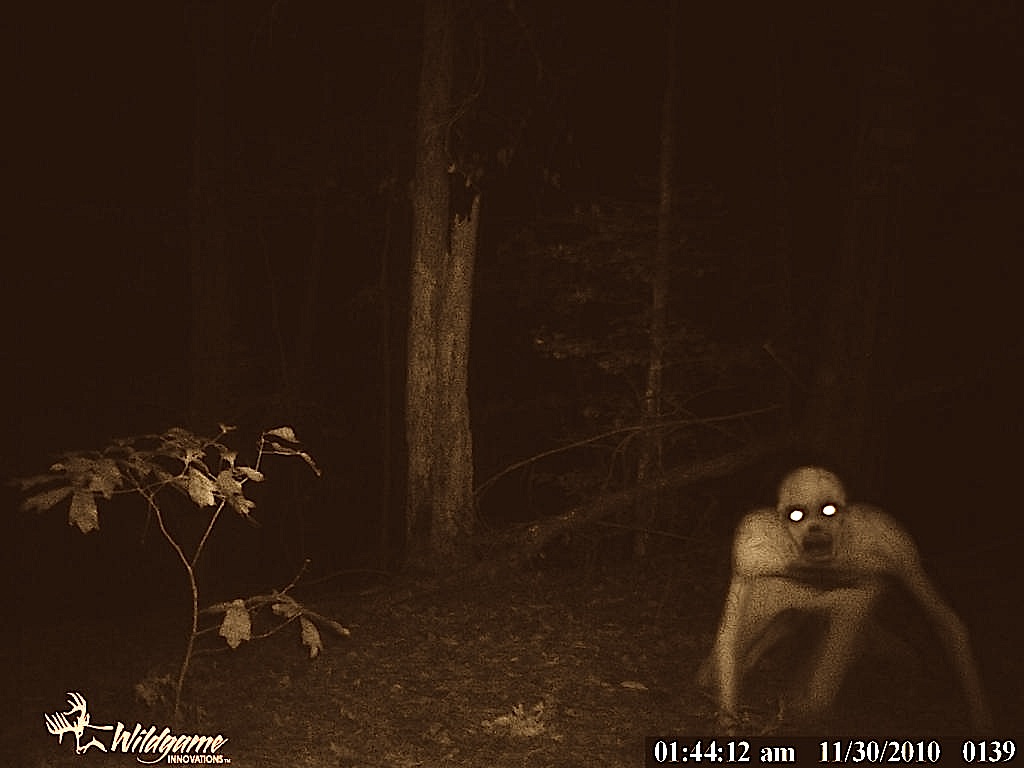 I took the liberty to change a few settings on the image to enhance the silliness err…I mean monster.
This trailcam image has been circling the web recently under the title of "Louisiana Swamp Monster". Supposedly the person who owns the trailcam said that they had found their camera destroyed by something or someone. Luckily for them, the "SIM card" was still in the camera. I'm guessing they meant the SD card, not Subscriber Identity Module card. Sorry, that was the geek in me talking.
Anyways, upon checking their SD card, they found the menacing image of the monster.
Many blogs post this picture up and type up a report that is unbiased and leaves the reader to make their own decision. A format that we here at GT follow. Not this time though. I'm gonna go ahead and call bull on this one.
I'm not sure where this creature could have come from (movie, video game, photoshop) but it is obvious that this is a digital manipulated image. The metadata (if exists) could clear up a lot of speculation. But why even go through all the trouble? If someone out there believes that this image of a monster could be real, then I have some magical beans to sell to you.