If you want some thorough investigation on this mystery, check out Wired Web blog. The blogger has uncovered a plethora of useful information and has compiled data uncovered by other astute web surfers. The results? A damn good case proving that the alleged "louisiana Swamp Monster" was not a movie viral like many say; it could have been just a simple hoax.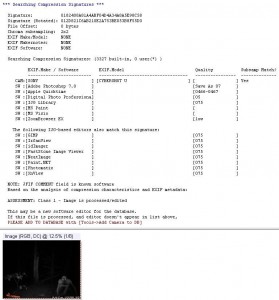 Above is the EXIF data from the images of the deer and the "monster". According to Wired Web blob, there is proof that the monster photograph was digitally manipulated.
Furthermore the image comparison of the deer and monster yield yet another clue. The original image of the deer does not cast a shadow, but the digitally manipulated image of the monster does: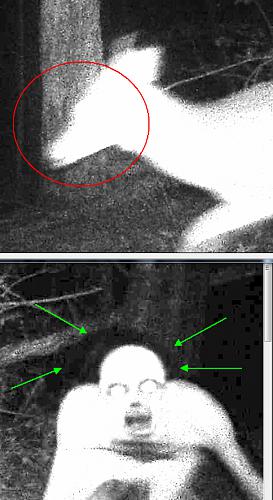 But why rehash Wired Web's work here, go to the blog and read for yourself.