Home » Headline, UFOs
New Zealand To Release 12 Volumes Of UFO Reports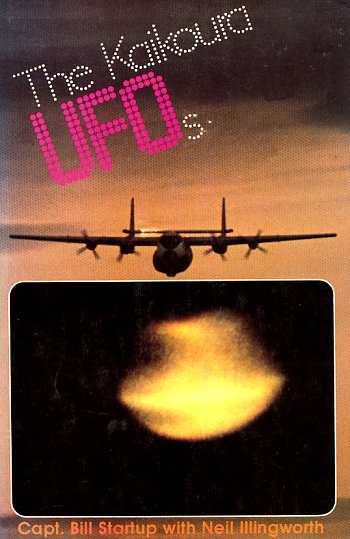 In an effort to answer requests from the public, the New Zealand Defense Force must comply with the Privacy Act and will release about 2000 pages of UFO reports that were kept in archives for nearly 32 years. Most interesting is the official reports about the infamous 1978 Kaikoura UFO lights that were captured by a news crew.
Although no official military investigations were done to any of these reports, the Defense Force will release a 12 volume set of collected UFO reports in February 2011. A late Christmas present to all of us.
Full source: Stuff.co.nz
Thousands of secret files on New Zealand's UFO reports are set to be made public, nearly 32 years to the day after our most famous sighting.

The files include every witness account of unidentified flying objects reported to authorities since the early 1950s, including the 1978 Kaikoura mystery.

They had been held by Archives New Zealand, which was to make them available in February after requests from the public, but the Defence Force stepped in, saying it needed to remove personal identification to comply with the Privacy Act.

The Defence Force promised to release the files by the end of this year and is due to make them public this week.

More than 2000 pages of files will be issued in 12 volumes. Squadron Leader Kavae Tamariki said the Defence Force would not comment on the files' content.

"We've just been a collection point for the information. We don't investigate or make reports, we haven't substantiated anything in them."

The Defence Force did not have the resources to investigate UFO sightings, Squadron Leader Tamariki said.

The director of research group UFOCUS NZ, Suzanne Hansen, said she had been trying to get hold of the Defence Force files for nearly two years.

"I started lobbying, and at first they said there was no way in the foreseeable future they'd be released. It's been a long time coming."

In August last year The Press sought access to the files under the Official Information Act, and was told by the Defence Force the request "would require a substantial amount of collation, research and consultation to identify whether any of that information could be released", and it was "not in a position to deploy staff to undertake that task".

It said public files on UFO sightings were available from Archives NZ.

But when access to those files was requested from Archives NZ, it emerged they had been borrowed by the Defence Force.

Ms Hansen said she hoped the files would reveal more detail about some of New Zealand's most famous cases, including the Kaikoura sighting on December 21, 1978.

Wellington man John Cordy, 77, was in the air traffic control tower on that night and still maintains there was no logical explanation for what happened.

He and his colleague witnessed inexplicable radar readings at a time when no aircraft were cleared to be in the area.

At the same time, crew on an Argosy cargo plane reported strange lights around their aircraft, which tracked them for more than 60 kilometres. Numerous theories were put forward, but Mr Cordy said none fitted the bill.

"It wasn't a squid boat, it wasn't Jupiter, it wasn't Venus, and it wasn't harbour lights. What it was I do not know."

Ms Hansen, who has investigated UFOs for more than 35 years, said she had witnessed numerous "sightings" in her life, the first when she was eight.

"I was living down in Gisborne in the late 70s, early 80s, around the time of the UFO flap – when there's quite intense activity, a lot of sightings.

"It's reasonably easy to tell whether something is an aircraft because in New Zealand, and worldwide, there are certain legal configurations of lights, so if they don't have those characteristics, it's not identifiable.

"Then you're mainly looking at movement, whether it's able to hover, whether it's moving erratically."
The following two tabs change content below.
Based in Brooklyn, NY, I write about all things creepy and strange. My book based on the real haunting of Doris Bither (The Entity 1982 movie) will be released soon. Got a question? Drop me a line.
Latest posts by Xavier Ortega (see all)