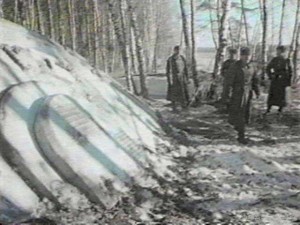 Norwegian news site, Aftenposten.no, released the first U.S. diplomatic cable that confirms UFO research during the USSR era.
Yuriy Zhadobin, who was Chairman of the intelligence service of the former Soviet Republic of Belarus, is quoted stating that they no longer chase or investigate paranormal phenomena due to the breakup of the USSR and exhausted resources. Written in the U.S. embassy in Minsk, the cable seems to point out the fact that once upon a time, the Soviets did investigate credible paranormal phenomena.
I can only imagine the type of data and evidence they had collected throughout the years. Probably collecting dust in a vault 6 miles below the surface; rotting away. ugh!
Full source: AftenPosten.no
———————-
11. Quote of the Week
———————-
BKGB Chairman Yuriy Zhadobin on why his organization no longer
investigates paranormal phenomena:

"Unlike during the USSR, the department is not engaged in studying
paranormal phenomena. [Back then,] we had greater means and
opportunities which we could spend on anything and everything.

Today the situation is different. Then, when society was excited by
something, it entered our sphere of interest.
But when it comes to healers, UFOs and such, we just can´t deal with them any more."
38 comments