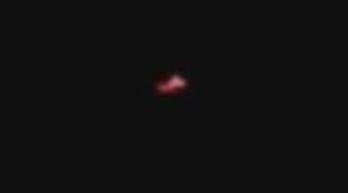 The following video was shot by a resident of Vancouver. In it, a strange pulsation, and what appears to be, oscillating light can be seen hovering in the night sky. Sandy Curtis shot the video and submitted it to KGW news. The strange lights were witnessed be several other residents.
Full source: KGW News
by Viewer Sandy Curtis
VANCOUVER, Wash. — An east Vancouver neighbor captured video of what appears to be a blinking object Sunday hovering in Sunday's night sky.

Video shot by KGW viewer Sandy Curtis shows blinking red and green lights in the dark.

Tweets and an email to KGW also referenced sightings of an unidentified object in the sky over Vancouver.

The Columbian reported several people came out of their homes off Southeast 192nd Avenue in the Clear Meadows neighborhood around 7 p.m. Dispatchers told the newspaper Monday that they had a report of an object sighting in east Vancouver.

The National UFO Reporting Center in Seattle told the Columbian they did not get any UFO reports; nor did the National Weather Service in Portland.