Home » Headline, UFOs
5th Video Of The 'Jerusalem UFO' Surfaces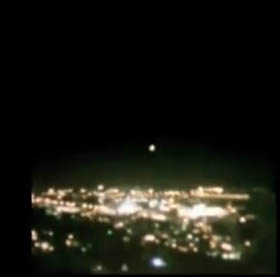 I thought I had seen and heard everything there was to about the Jerusalem UFO. Apparently not, as there are claims of a 5th video that has recently surfaced of the infamous UFO incident. It is still not clear what it is we are seeing, or if it is all a hoax, but there exists several videos shot from different locations of a strange light that comes down close to the Temple Mount.


The videos are all impressive if you ask me, but I still remain skeptical. I have heard all the theories and claims about these infamous videos yet none of them prove anything. Whether this was a hoax or the real deal, it just seems that as time goes by, we are all still as confused as when we first laid eyes on the videos.
The following two tabs change content below.
Based in Brooklyn, NY, I write about all things creepy and strange. My book based on the real haunting of Doris Bither (The Entity 1982 movie) will be released soon. Got a question? Drop me a line.
Latest posts by Xavier Ortega (see all)