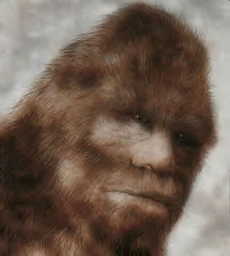 Here I am just looking for subjects for an article when I happened upon this guy on Youtube who seems to be a real Bigfoot fan. So much so that he has started his own Bigfoot research organization and has been at it since 1992. Tim Stover is his name and his organization is known as TCSjr Bigfoot which covers the state of Ohio.
It seems that Tim's exhaustive hunt may have paid off because on March 10th of this year Tim was doing night surveillance with a thermal video camera when something bipedal walked thru his cameras field of view.
I'm by no means saying that this is the elusive Bigfoot but how many people wander thru the night darkened forest 2 miles off of the nearest road with no light of any kind to guide them? Furthermore, in my opinion Tim in no way strikes me as someone who gets his kicks from creating hoaxed Bigfoot videos. He does seem like a guy who has put in literally hundreds of hours in research and stake outs. Add to that doing it at night, sometimes up in tree stands with temps near freezing and you've got one serious Bigfoot hunter.
While I've posted this video I don't think I'll end it there. I'm going to keep an eye on Tim's Youtube page and who knows, maybe it'll get even better next time. Just to let everyone know Tim does have other videos of his field research to give you an idea of how he does a night surveillance.
I don't know if this video shows man or beast but it is on two legs, that's for sure.