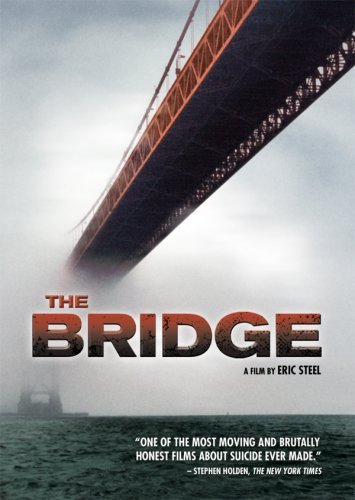 Every so often I come across a movie that changes my perspective of life, more directly, my own life. Whether it's a small change or a big life altering change, evolution is what makes us human. I'm not talking about biological evolution, but the evolution we welcome during the perils of life.
Life can stress a person out like noting else. Typical day to day things like your career, family or even your future seem to spiral out of control at times. You think to yourself, Man…life can be so hard.
Then you pop in a DVD like 'Fight Club' and then you realize that things aren't that difficult. Things aren't that serious.
Then there are those who can't seem to shake it off. Brad Pitt blowing up a city won't do it for them. Their only thoughts are of suicide and that's where the perils of life get you. When you've reached that point, no film can bring you back.
The Bridge is a documentary done by Eric Steel and is an honest portrayal of suicide. More specifically, it's a film about people who commit suicide by jumping off the Golden Gate Bridge in San Francisco. It's possibly one of the most haunting and eye-opening films that I've seen. The cinematography and scenery makes this a difficult film to watch. The life stories of the subjects make it difficult to forget.
The site of the most suicides in the world, the Golden Gate Bridge is the focal point of the film. Mr. Steel camps out for months in efforts to film the jumper's last act on earth. Mr. Steel then tracks down the family members and interviews them in order to tell the life story of the jumpers. Depression, schizophrenia and mental disorders are topics that are talked about.
Besides the dark and morbid subject matter, the film is a great eye-opener for everyone. Most of us know someone who suffers from heavy depression and sometimes, it's the subtle things they say that is their way of reaching out for help.
The Bridge deals with psychological issues and the human dynamics of everyday life. Told in a story with no happy ending, but conveys an important message.