Home » Headline, UFOs
Google "Street View" Shows UFO ?
I'm not entirely sure what to make of this strange find on Google maps. According to the website Google Sight Seeing, a strange looking object can be using using the street view feature on google maps.
This find is situated in northern Spain amongst the Autovia del Cantabrico. Which is a long stretch of highway.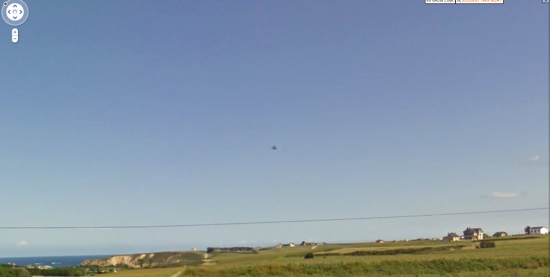 Check out Google Sight Seeing website for the direct link and judge for yourself.
The following two tabs change content below.
Based in Brooklyn, NY, I write about all things creepy and strange. My book based on the real haunting of Doris Bither (The Entity 1982 movie) will be released soon. Got a question? Drop me a line.
Latest posts by Xavier Ortega (see all)