Home » Friday Video, Headline, Paranormal
Friday Video: Dark Matters: Twisted But True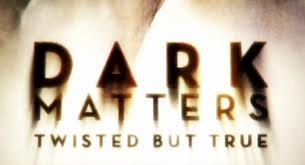 Have you guys ever had the dumbest of nightmares and woken up scared to death because of them?
I had one last night. It went something like this.
Anyways….
The real life Dr. Jekyll & Mr. Hyde, a "zombie recipe", and Tesla's deadly weapon. Interested? Good.
For today's installment of Friday Video, I've screened this episode of Dark Matters: Twisted but true.
The following two tabs change content below.
Based in Brooklyn, NY, I write about all things creepy and strange. My book based on the real haunting of Doris Bither (The Entity 1982 movie) will be released soon. Got a question? Drop me a line.
Latest posts by Xavier Ortega (see all)