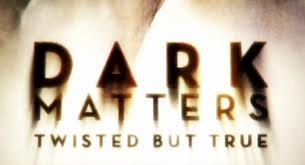 Have you guys ever had the dumbest of nightmares and woken up scared to death because of them?
I had one last night. It went something like this.
Anyways….
The real life Dr. Jekyll & Mr. Hyde, a "zombie recipe", and Tesla's deadly weapon. Interested? Good.
For today's installment of Friday Video, I've screened this episode of Dark Matters: Twisted but true.
The following two tabs change content below.
I'm a writer, a runner, and a hell of a coffee drinker residing in Los Angeles. I'm currently working on a book about Doris Bither and her terrifying account of a haunting in Culver City, California. The case was dubbed "The Entity" and it stands to be one of the most controversial cases ever to be studied by parapsychologists.
Latest posts by Xavier Ortega (see all)