Home » Headline, Paranormal, Submitted Stories
Submitted Story: 70s Ghost Story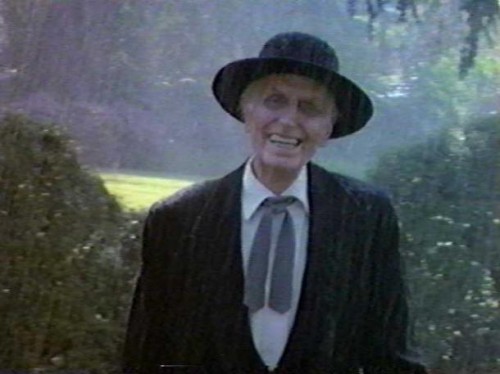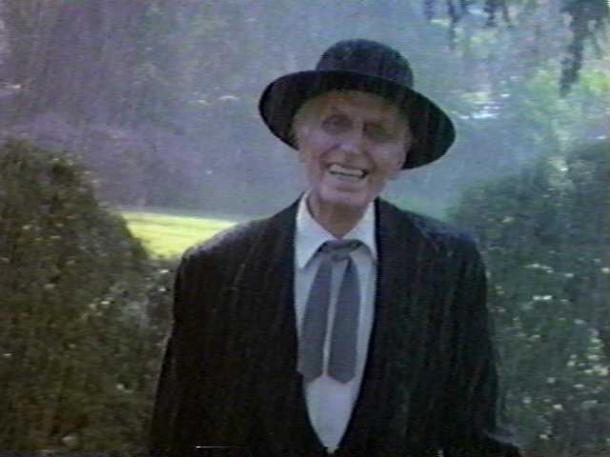 Phantom steps, strange tiger-like creature and the ghost of a naked old man. Those are just some of the strange things that went inside the household of GhostTheory reader TheGunslinger.
Almost everyone you talk to nowadays seems to have some closer encounter with the paranormal or something unexplained. Children are more susceptible to these events when they are learning to differentiate between what's real and what's imaginary. But when other grown members of the household, as well as visitors,  start to experience things that are hard to explain, well…let's just say it makes even the most stubborn skeptic raise an eyebrow.
I would like to tell you about some strange/scary things that happened in the late 70's when I was a child. We (my Dad, Mum, and two brothers) lived in an old house on Knotts Land in Lancashire, Uk, it was situated on the very edge of town on a large hill overlooking the town. I remember as a child of about 4-5 years old being quite scared to be alone in rooms in the house, I shared a bedroom with one of my brothers who was 2 years older than me and the bedroom was the first room at the top of the stairs. It started with one night between 11 and 11.30 everyone in the house was woken by loud footsteps coming up the stairs, the footfalls was the same as the number of stairs and stopped at the top, to start with my parents thought it was maybe from the house adjoined to us but what was really scary was that on our stairs the second or third step from the top was really creaky when you stepped on it and we would hear the creak with the phantom footfalls. This started happening every night. I used to lie awake counting the steps dreading hearing that creak as i knew whatever was making the noises was right outside our bedroom door.

Another time my brother was woken to some weird springy noises on the landing, he lay in bed for awhile before deciding to see what it was, my brother went to the door and started to very slowly peep round the frame when a face suddenly appeared right up against his like it had been waiting for him, he says the face belonged to a young girl in her teens, before he could say anything the girl said "what are you doing here?" my brother replied he was woken by the noise and asked her who she was and what were you doing? She replied "oh, I'm here to look after you so go back to bed and ignore the noise its nothing". So he started to go back to bed when the noise started back up again, out of curiosity he went to peep again only to see the girl bouncing on a mattress on the landing (we used to have an old single mattress standing on its edge on the landing for reasons i can't remember), she was just bouncing up and down without any sign of emotion on her face. Anyway he went back to bed and in the morning he told the story to me an my eldest brother, later on we asked our mum about it who told us there was no-one else in the house last night, they had been in all night and nobody was here to look after us. Mum told my brother to tell Dad the story and he just said it must have been a dream. My brother stands by it was not though.

Back then we never had an indoor loo just an outhouse with no electricity and my brother would refuse to go there when it was dark because he says there was a large cat/tiger like thing that hid in the shadows staring at him. For the majority of the time it was just unexplained noises but before long things started to escalate, one morning my brothers having gone to school and my Dad work, i woke up and was still laying in bed when the top covers suddenly jumped up over my head and were seemingly tucked down behind the pillow and under the mattress, nobody had been visible doing it, they moved on their own. I fought and wrestled with the cover trying to pull it back down but it was impossible, they wouldn't budge. The more I fought the hotter I became and the harder it got to be able to breathe. In those days we had maybe about 4 or 5 light almost sheet like covers instead of duvets always tucked in army fashion sides and bottom and it was just the top one that had gone over me. It was made up of patchwork squares and looking down i noticed a tiny bit of light, going to look i noticed it was a corner of one of the patches that had burst it's seam, so i managed to wriggle two fingers into the hole and pull. Luckily for me the thread gave way easily and i was able to finally squeeze my head through and finally wriggle out. Looking at the bed the covers were indeed tucked in under the mattress at the top. I went down stairs to the kitchen where my Mum was but couldn't tell her what happened, she later went up and seen them for herself but never talked to me about it again.

The next big thing to happen was another week day when it was just me and my Mum in the house, we were playing hide and seek, Mum went off to hide while i counted facing the front door, finished counting to ten I went looking, first was the front room, what was the living room we used when we had guests, i looked around nobody there so next was the back room which was the usual family living room. There was two floor to ceiling cupboards either side of the fireplace and upon entering I noticed that one set of cupboard doors to the side of the fireplace was wide open, strange as usually they were firmly shut as the only thing in them were a load of clothes, shoes and personal belongings we'd inherited from an uncle Bob who'd died a few years before.
Looking over i saw that a few pairs of the shoes were lying on the floor but didn't think too much of it, I carried on looking round the room, under the table behind the curtains and sofa when movement in the corner caught my eye. In the corner crouched on old man naked except for a pair of the shoes on his feet, he was looking straight at me, he looked dirty and had a very large long nose. I screamed and my mum who had been hiding at the top of the basement stairs in the kitchen came running. She didn't see the old man, he slowly disappeared when i screamed. Suddenly there was a knocking coming from the kitchen we went through relieved to see it was only someone at the door. It was the milkman, who looked like something was wrong, he started by telling us he saw him, the man in the corner, he'd heard my screams and looked through the window as he was dropping off the milk, he never saw him fully only him fading away.

Things started to take a turn for the worse for our family after that, Mum wouldn't stay in the house, we went out for the whole day during the week, she took me to the pub and we stayed there all day until dad got home. My parents fought alot i remember that, then one night my Mum disappeared, we've never seen her since, that was 30 years ago. Soon after we were sent to live with my grandparents, my Dad stayed in the house on his own for a while until one day after returning home form work he'd gone upstairs to get changed when he saw a ball of light forming in front of him, it zipped about the bedroom, charging at him but quickly backing off before it got too close, Dad ran down the stairs with the ball giving chase it followed him into the family room and chased him round the sofa and then out into the hall, here it suddenly charged him again but this time didnt back off but hit him straight in the chest, it did this a couple of more times until Dad had backed off enough so he could dart into the front living room. Here he slammed the door on it, ran to the window and climbed out and never returned to the house again. My Grandad returned for some of our belongings like my parents wedding photos and gifts but all else was left and presumably dumped. Dad was never the same after that, he started working all hours and the hours he wasn't he drank. We were sent off to live with my auntie (who had always refused to come into our house as she didn't like the feel from it) and never really saw much of dad again. He's now pretty much a recluse as his epilepsy has gotten so bad.

The years that have followed have been hard, we were never allowed to speak much about the house but my auntie would tell us if we pestered her enough and we were strictly forbidden to speak about Mum. I've found it particularly hard knowing what I saw, I've always had this fear in the back of my mind that the ghost/spirit/?? was still looking for me, I don't live long at an address before I'm itching to move again, in 30 years I've lived at 31 different addresses, it sounds silly I know especially now seeing it written down. I keep myself to myself, dont show anyone my feelings accept my wife and 3 kids, I don't speak to my Dad, rarely my brothers and any other family members. Last year I had a mental breakdown, my doctor and psychiatrist reckon because I've kept all my feeling bottled up for all these years. I'm well on the way to being well (again? haha) and this is my one last thing I want to get off my chest. Sure, I've told people before about some of the stuff that happened but its heard as just a spooky story told for a laugh. I've had other stuff happen over the years, once saw a young girl in my bedroom standing ON the bottom of the bed, banging noises coming from an attic and going up found that something had been moved from the far side of the attic and placed ontop of the hatch. One night some noise woke me up in the middle of the night and laying there in the dark listening thinking it was maybe one of the kids somebody stroked the side of my face, quickly switching on the light I found nobody there but found my wedding ring missing from my finger (i never take it off and its abit off a struggle to anyway), it was later found placed on the corner of a chest of drawers. One other time I felt something grab my leg and pull me down the bed. I don't really think I'm been stalked by the same ghost but it sometimes feels it.

Many thanks for reading if you got this far, its a long story! (and possible could benefit from some cuts and corrections here and there)
Would appreciate any feedback on this and I'm more than happy to answer any other questions anybody has.

theGunslinger
The following two tabs change content below.
Based in Brooklyn, NY, I write about all things creepy and strange. My book based on the real haunting of Doris Bither (The Entity 1982 movie) will be released soon. Got a question? Drop me a line.
Latest posts by Xavier Ortega (see all)