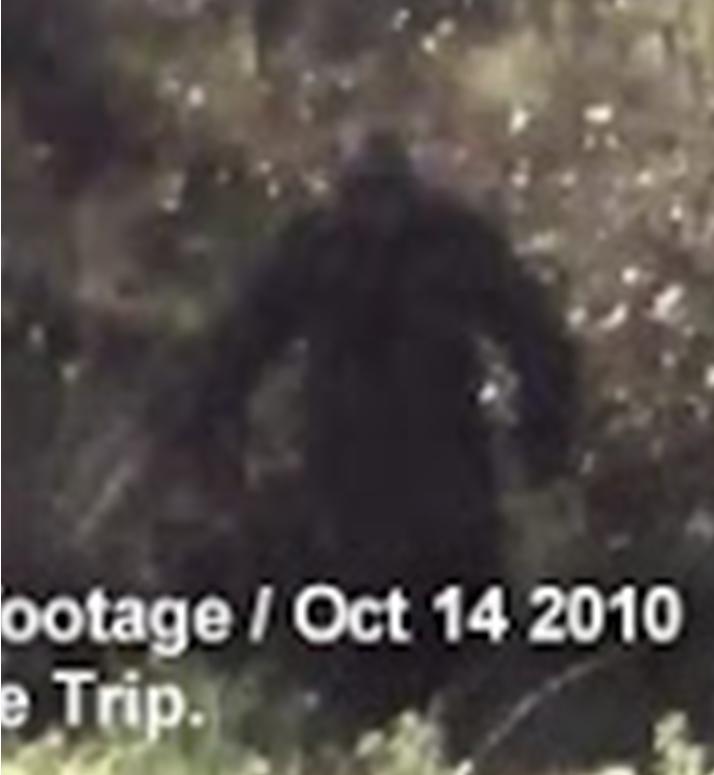 This is a fresh new image of a possible Bigfoot and a fairly good one in my opinion.
According to Tim Ervick of Ontario Wildlife Field Research-Ontario Bigfoot, a gentleman sent in a video to them depicting an alleged Bigfoot caught on video via a GoPro camera attached to the bumper of his truck.
According to the timestamp, this incident occurred on October 14, 2010.
What we see appears to be a large bipedal creature standing up in the brush, just off the main road heading out of Algonquin Park as the witnesses truck is whizzing by.
After slowing the footage down, you can clearly see the creature and make out a great deal of it's physicality.
OK, lets get to the video so you can see exactly what I'm talking about:
Here's a summary sent to me directly from Tim:
On Oct 14 2010 the witness had just been canoeing in Algonquin park. They
decided to attach the GoPro camera they had been using during the trip to
the bumper to video tape the way out. The actual video is 2 hours long.
When they got home they were watching the video (showing his wife) and she
spotted the shape on the side of the road. They did not notice it at the
time of the drive out. We do know the exact area this video was taken and
have had several reports from close to it. Also the BFRO have reports from
the general area as well. In the next month we will go in and do a size
comparison video at the exact spot the video was taken. We would head in
sooner but we have several reports that are close to us and are very fresh.
This video was taken in 2010 so the chance it's still standing there is
minimal to say the least.lol

The witness is very forthcoming with answers and seems completely honest.
We wish they were all like that.
Here's an update with a correction from Tim (not a major mistake):
Sorry Scott I mixed two reports up. His wife spotted the BF through the
window while driving, and said, "what's that"? That's why he later
reviewed the video in detail.
The only thing that bothers me is I can't make out much in the way of facial features on the blown up still frame. Then again, the witness truck was traveling along at a pretty fair clip.
I wanted to get this up ASAP, so you guys could start examining it. So, have at it!
Thanks to Ontario Bigfoot and Bigfoot Evidence for this breaking story. Tim and Shawn, you guys are great!
Associated Content:
GT: Bigfoot vs Grizzly Bear
GT: White Bigfoot
GT: San Juan Mountain Bigfoot Video
43 comments