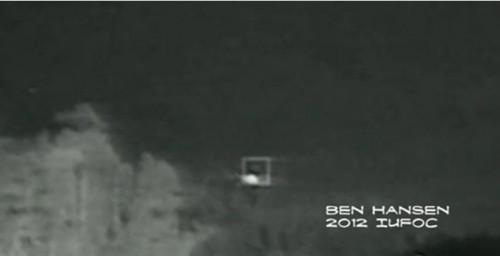 I was fairly impressed today when I happened upon a Youtube web show from Open Minds TV called Spacing Out. In this episode the Spacing Out team brings us UFO news from China as well as other associated subjects of interest, including an interview and associated video footage.
The main focus of this broadcast is an interview with Ben Hanson from SyFy's Fact Or Faked. If you're not familiar with FOF, a group of investigators take on popular stories from the world of the unexplained and attempt to prove they are either legitimate or just a hoax/misidentification. I've seen the show once and I was impressed. In fact the group seems to be very level headed as well as open minded.
On Spacing Out, Hanson talks about his show and more specifically, the Fact Or Faked UFO video. He also includes a story which I am proud to say had it's US premier here on GT. In fact, since I know that SyFy associates are visitors here, odds are that's where they first saw the video. What video you may ask? This one of course: Alien Abduction of Woman Caught on CCTV?
Alright, it's time for Episode 9 of Spacing Out, along with a short intro:
Ben Hansen shows stunning UFO footage captured in Florida – Spacing Out! Ep. 9

Ben Hansen is a former FBI agent who stars on the popular SyFy show Fact or Faked. We talk with Ben about the show and he shows us some extraordinary footage that the team captured while investigating UFO footage in Florida. He also reviews an astonishing video where a woman who feels she is being abducted captures her alleged disappearance on video. Plus we review the latest UFO and space news including updates with the Baltic Sea "UFO" and more.
To further review Spacing out, the show certainly has interesting guests and the set looks fairly professional. The weak point is the hosting as they seem to struggle with timing as well as reading the prompts without stumbling. However, they aren't that bad, nor do they detract from the subject matter. All in all, it's an entertaining 30 minutes and I will be looking in for future broadcasts.
Thanks to Spacing Out for our story today. I wish them much success in future broadcasts.
Associated Content:
EX: Spacing Out! Ep.1 – Area 51
EX: Spacing Out! Ep. 5 – Jason Major talks about the space race and the search for extraterrestrial life
EX: Spacing Out! Ep. 7 – Ben McGee talks spaceflight, and the new NatGeo show Chasing UFOs