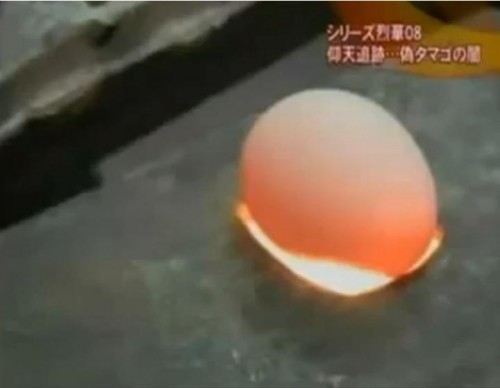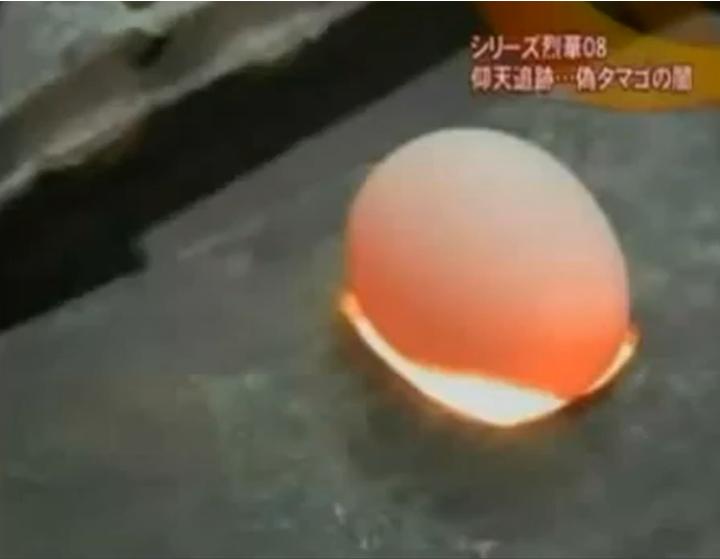 When I first discovered this story over at Weird Asia News, I was blown away. I knew China was doing some pretty unscrupulous things, but this is downright scary.
The following videos tell the story of how the Chinese are literally and systematically fooling the world. We all know that Chinese imports are flagged several times a year here in the US, some even make it to market before discovery, but nothing compares to what they are passing along to their own people and other unsuspecting countries with little in the way of import control.
In this first video you will see an investigation into counterfeit eggs, you heard that right, fake eggs! I suggest you watch the beginning until they crack open what appears to be a real egg and then skip ahead to the 6:00 minute mark where they show the process of making a chemical egg. After that you will see them make a fake grape as well.
Those who have the time should definitely watch the entire video.
This next video is all about the plastic rice trade. Plastic rice you say? Yes, plastic rice that is sold as food all over China.
Here's one last video as I think you're getting the idea. I didn't want to get into the whole wormy chocolate thing anyway.
In this one they show us fake salt. This one could possibly even get by US inspectors.
While we in America consume things that are bad for us, this is going a big leap beyond. China is now counterfeiting several consumables and selling them as authentic….and getting away with it. I saw one video where they were actually making baked goods out of cardboard!
As I said, many foods are bad for us, but when you produce something completely composed of chemicals, some being very toxic and then lying about the ingredients, it becomes very dangerous to those who are just trying to feed their families.
This is just one more reason to be thankful we are living in America. Sure, there are lots of unscrupulous people and businesses, not to mention our distrust of the government, however, compared to some of the atrocious things happening in various Asian locales of the world, we are living in Zanadu.
Who knows what's next? All I can say is this stuff is more frightening than any ghost or goblin out there.
Thanks to Weird Asia News for tipping me off to the fake foods scandal.
Associated Content:
N/A