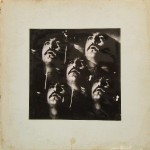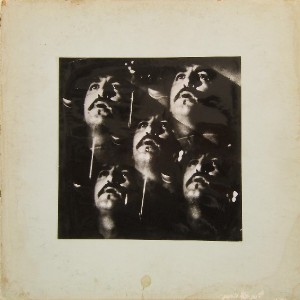 The sixties had started with the resonating bang of the Watts riots in Los Angeles. The streets of L.A. were lit up by structure fires that destroyed several homes and businesses. The riots lasted only six days but by the end of that tumultuous decade, another fire had been burning for some time.
Rock & roll was infiltrating the L.A. airwaves with the fury of a firestorm. By 1969, Los Angeles had become the mecca for rock music. Recording, producing, writing and collaborating is what most musicians and celebrities began doing throughout the sixties. Jim Sullivan had just gotten his foot in the door when he recorded his first album.
Jim Sullivan had just released his debut album titled U.F.O., in 1969. It was well received by many and catapulted Sullivan into the small limelight as he hung out with celebrities and other musicians. The album contained songs that Sullivan himself had written. Songs that talked about highways, U.F.Os, long travels and isolated deserts.
U.F.O

Shakin like a leaf on the desert heat,
his daddy's got a bog that's hard to beat
Bought me a ticket got a front row seat.
I'm checkin out the show with a glassy eye.
Looking at the sun dancing through the sky.
Did he come by UFO?
When listening to Sullivan's music, you picture a hitchhike traveling the open country, singing and lamenting his blues away. But when you learn about Sullivan's mysterious disappearance, the lyrics read more like a cryptic message or a prophecy that was about to be fulfilled.
Sullivan had left Los Angeles in 1975 and was headed for Nashville, Tennessee. He wanted to revive his career and had some newly developed prospects in Nashville.  He never made it. The VW bug he had been traveling in was found just 26 miles from a broken-down motel in Santa Rosa, New Mexico. When police found the vehicle, the only thing that was left inside was Sullivan's guitar.
To his friends and family, Sullivan leaving his guitar behind was something he would never do.
"One thing that one of Jim's friends pointed out was that the guitar was left in the car. If Jim was going to disappear, that would have been the one thing that he would have taken, because wherever he was in the world, he could always stand on a street corner and make a few bucks playing his guitar." – NPR.org
The disappearance of Sullivan has had many people talking about abduction. No one is certain what happened to Sullivan while traveling alone in the dark highways of New Mexico. Jim Sullivan's fate is unknown but his life and album will forever be shrouded in mystery.
Highways

There's a highway
telling me to go where I can.
Such a long way,
I don't even know where I am.
Such a long way …long long way.
6 comments