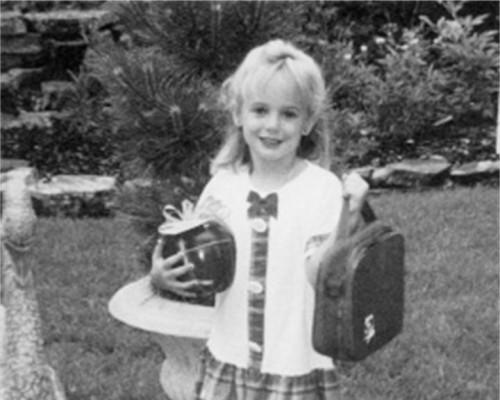 I have reported on the JonBenet Ramsey murder before as it has always been of intense interest to me. It is a polarizing case that may never be solved, but occasionally something trickles out of the woodwork that brings this event right back into our consciousness.
For those of you who have been on the moon for a while, we are speaking of a 6 year old beauty queen, JonBenet Ramsey who was murdered in the basement of her parents Boulder Co. home on Christmas day, 1996. She was strangled via a crude garrote and also suffered at least one severe blow to the head.
JonBenet's parents, John and Patsy were under the spotlight of suspicion more than anyone, however, many avenues were investigated including friends of the family, intruders and even the young girls brother Burke who was only 9 at the time.
Now, according to ABC news, it is being reported that a Grand Jury was planning to indict the Ramsey parents in 1999 on allegations of child abuse as a cause of death.
This may be a surprise to some, but others among you are probably sure that this is the right way to go.
Here's the report from ABC News:
(snip) After meeting for more than a year, a grand jury found sufficient evidence to indict the couple on charges of child abuse resulting in death, as first reported Sunday by the Boulder Daily Camera newspaper and confirmed by two separate sources by ABC News.

"This grand jury, in effect, came up with a compromise finding, 'No, it's not murder,' but, 'Yes, we think they were responsible' for the death based on abuse," ABC News legal analyst Dan Abrams said.

But District Attorney Alex Hunter refused to sign off on the grand jury's decision, saying there was too little proof.

"I and my prosecution task force believe we do not have sufficient evidence to warrant the filing of charges against anyone who has been investigated at this time," Hunter said then.

Hunter believed a conviction would be impossible. Abrams said that he agrees with the decision.

"I've seen the majority of the case files and I think Alex Hunter made the right call," he said. "I think there simply was not enough evidence to move forward."
Although still open, this is fast turning into a cold case. The more time that goes by, the less opportunities present themselves.
I'd always been suspicious of Burke, but the abuse scenario fits pretty well. Putting young children on display in beauty pageants is abuse all by itself in my book. However, that's another story.
Patsy Ramsey died of ovarian cancer in 2006 and John remarried. JonBenet would have been 23 this year.
So, again, I turn to the GT readers. What say you?
Thanks to ABC News for touching once again on this mind bending case.
Associated Content:
GT: JonBenet Ramsey is back in the news
EX: Never Before Seen Photos of JonBenet