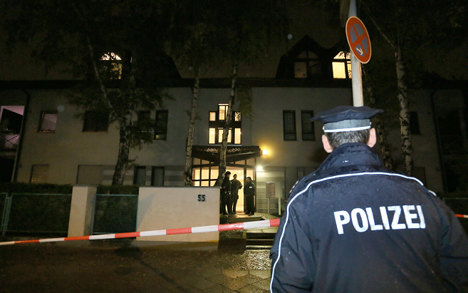 Following Scott's haunted house lead from this morning, I ran into the following article from a Berlin news press.
A large house in one of Berlin's district is known as the 'House of Doom'. For fifteen years, the old building has seen nine of its occupants die of unnatural causes. Suicides, murders, and decapitation is what the house is known for.
Source: The Local

Built just 25 years ago in the Gatow district of Spandau, the large house has been home to a brothel owner who ended up decapitated, the suicide pact of a British journalist and his lover, and the murder-suicide of an entire family.

The most recent was scientist Lorin W., who earlier this month bumped his car into the vehicle in front at the traffic lights. When the driver rang the police, the Siemens employee tore off onto the motorway, where he lost control at a speed of 200kph and died in the crash.

But Lorin W. was not the first to meet his maker in a nasty accident. A brothel owner who was renting the top floor apartment was decapitated while flying down the nearby Autobahn on his motorbike in 2003.

Summer 2012 and Berlin police were called to the building's maisonette apartment, where they found the bodies of 69-year-old Kristian B., his wife Kathrin, 28, and their two sons aged six and three.

The debt-riddled asset consultant had suffocated them all before killing himself with a plastic bag. He had previously given up his infant daughter into a baby hatch.

Officers also found the bodies of British journalist John D. and his partner Jörg K, the pair both had advanced stage AIDS and decided to commit suicide together.

Another suicide rocked the house in 2000, when a Dutch man taped up all of his doors and windows, lit a barbecue and died shortly after of carbon monoxide poisoning.
Coincidence or curse? I don't think it would matter to most of us.
Just learning of the murder-suicide should be enough to chill your spine. Amityville Horror anyone?
This story actually reminded me of the old building I used to live in. The Pacific Electric building in Downtown Los Angeles. I swear, I would hear of a suicide or natural death occurring in the building every other month. That's probably why I moved out in the first place. Well that and the drive-by shootings.