Where ever ancient civilizations had wealth, there seem to be tales of curses that go along with the possession of that wealth. It probably does not help that so many of those people went to such lengths to hide that wealth, or were so willing to bury it with their dead making it a temptation for grave robbers of every description. The Inca were no exception
Machu Picchu means "Old Peak" in Quechua, the indigenous language of the Central Andes in South America. Machu Picchu is a pre-Columbian, 15th-century Inca site located 2,430 metres (7,970 ft) above sea level in the Cusco Region of Peru on a mountain ridge above the Urubamba Valley. Most archaeologists believe that Machu Picchu was built as an estate for the Inca emperor Pachacuti (1438–1472). Often referred to as the "City of the Incas", it is perhaps the most familiar icon of Inca civilization. !00 years later the construction was abandoned as an official site for the Inca rulers during the Spanish Conquest. Although known locally, it was unknown to the outside world before being brought to international attention in 1911 by the American historian Hiram Bingham.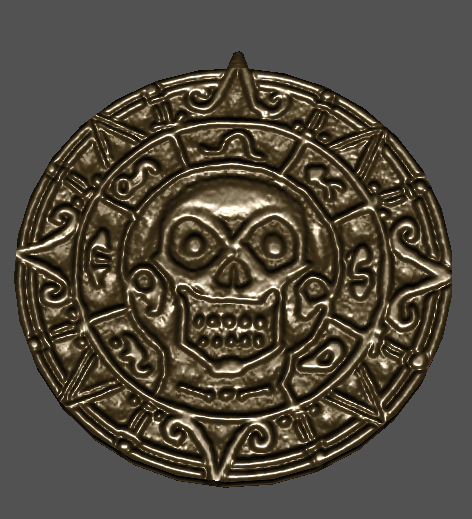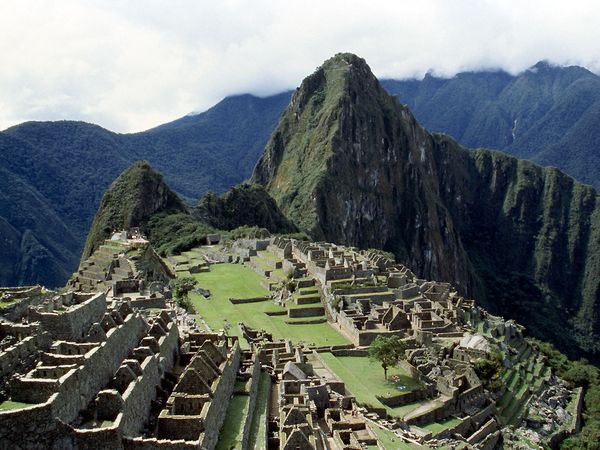 The recent discovery of a hidden door has caused quite a stir in the archeological community.
For more than fifteen years, Thierry Jamin, French Archaeologist and adventurer, explores the jungles of South Peru in every possible direction, searching for clues of the permanent presence of the Incas in the Amazonian forest, and the legendary lost city of Paititi.

After the discovery of about thirty incredible archeological sites, located in the North of the department of Cuzco, between 2009 and 2011, which include several fortresses, burial and ceremonial, centers, and small Inca cities composed by hundreds of buildings, and many streets, passages, squares…, Thierry Jamin embarks on an incredible journey in Machu Picchu.

A few months ago, Thierry Jamin and his team think they have realized an extraordinary archaeological discovery in the Inca city discovered by Hiram Bingham in 1911. This discovery was made possible thanks to the testimony of a French engineer who lives in Barcelona-Spain, David Crespy. In 2010, while he was visiting the lost city, David Crespy noticed the presence of a strange "shelter" located in the heart of the city, at the bottom of one of the main buildings.

For him, there was no doubt about it, he was looking at a "door", an entrance sealed by the Incas. In August, 2011, David Crespy, found by chance an article about Thierry Jamin and his work in the French newspaper the Figaro magazine. Immediately he decided to contact the French researcher.

Thierry Jamin, who has investigated several burial sites in the North of Cusco, listened carefully the story of David Crespy. Quickly he wants to confirm the facts behind the story. Accompanied by archaeologists of the Regional Office of the Culture in Cusco, he was able to visit the site several times. His preliminary findings are unequivocal: it is indeed an entrance, blocked by the Incas at an undetermined moment of History. This one is strangely similar to a burial site, such as the ones Thierry Jamin and his companions often find in the valleys of Lacco and Chunchusmayo.

In order to confirm the existence of cavities in the basement of the building, in December 2011 Thierry and his team submit and official request to the Ministry of Culture in Lima, to perform a geophysical survey with the help of electromagnetic (EM) conductivity instruments. This license was granted a few months later.

Realized between April 9th and April 12th 2012, the electromagnetic survey not only confirmed the presence of an underground room but several! Just Behind the famous entrance, a staircase was also discovered. The two main paths seem to lead to specific chambers, including to the main squared one. The different techniques used by the French researcher(s), (Molecular Frequencies Discriminator) allowed them to highlight the presence of important archaeological material, including deposits of metal and a large quantity of gold and silver!

Thierry Jamin is now preparing the next step: the opening of the entrance sealed by the Incas more than five centuries ago. On May 22nd 2012, he officially submitted a request for authorization to the Peruvian authorities which would allow his team to proceed with the opening of the burial chambers.

This project, "Machu Picchu 2012″, is now extended to a period of six months. At stake, an extraordinary archaeological treasure and some new revelations about the forgotten History of the Inca Empire. Soon you will see Machu Picchu from a brand new perspective…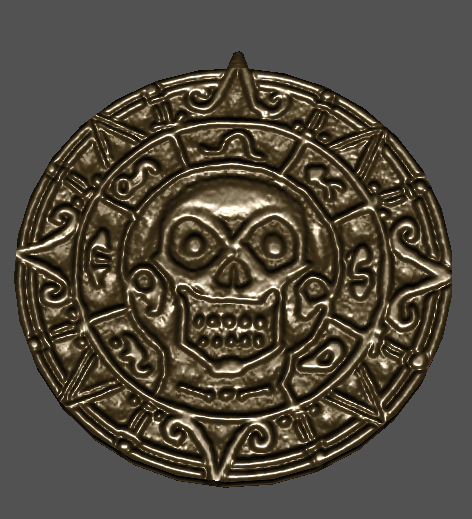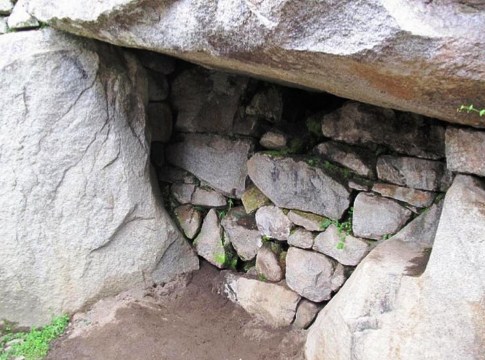 Nearly half a million tourists have walked the streets of Machu Picchu for over a century. And you have to wonder how many walked right past this spot, had their picture taken there, or sat nearby and ate their lunch. Not to mention how many archeologists and almost certainly treasure hunters never gave this little nook a second glance when here lies an untold treasure in gold and silver, and unknown knowledge of a culture long past.
The Inca did not put a monetary value on gold, desiring it more for its symbolic and ornamental value as its brilliance and color being of the sun. Certainly having an abundance of gold did them little good. and the desire of the Spanish to take it was probably the worst manifestation of any curse that could be placed upon it. We can never know how much was lost to Spanish Conquistadors who melted down jewelry and art for the raw gold they could send back home. In Machu Picchu, at least, a little bit remained and will now be known to everyone.
The following two tabs change content below.
I would like nothing more than the proof of various cryptids, alien civilizations, even alien visitors to be found. But that proof will come only through rigorous science and objective analysis, and by holding evidence to the highest standards of scrutiny. Born in south eastern Pennsylvania, i have found myself at one time or another living in Chicago, Cleveland, Raleigh-Durham, on the island of Kaua'i and finally landed on the Olympic Peninsula of Washington State. I have turned my hand to various professions from early work in 3d graphics to historic building restoration, carpentry and log home building to working in a bronze art foundry on the WWII Veterans Memorial. Currently I am a writer, script writer and working for a non profit organization called Empowerment Through Connection which is involved in equine assisted therapy for veterans, at risk teens and women.
Latest posts by Henry Paterson (see all)