Home » Headline, Mystery of History, Paranormal, UFOs
Wikileaks: King Hassan Of Morocco Asked US About UFO Encounter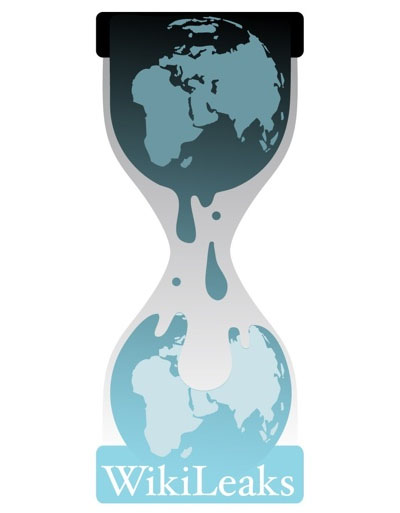 Request For Info, Unidentified Flying Objects
On September 25th, 1976, King Hassan II of Morocco sent the Commander of the Royal Gendarmerie to inquire about a strange craft he and others had witnessed over Morocco on the night of September 18th through the 19th of that year.  King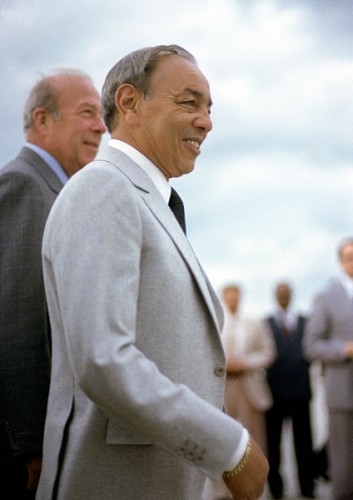 Hassan II described the unidentified craft as a "…silvery luminous circular shape and gave off intermittent trails of bright sparks and fragments, and made no noise."
The Wikileaks cable continues with details on the sighting, stating that others had witnessed the strange craft earlier that day. A memo was sent to the US Secretary of State asking for help or information on the strange silvery craft over Morocco.
Wikileaks Cable: 1976RABAT05209_b
REQUEST FOR INFO, UNIDENTIFIED FLYING OBJECTS

1976 September 25, 08:01 (Saturday)

1976RABAT05209_b

CONFIDENTIAL

UNCLASSIFIED

— N/A or Blank —

3404

GS

TEXT ON MICROFILM,TEXT ONLINE

— N/A or Blank —

TE

— N/A or Blank —

ACTION OES

Electronic Telegrams

Morocco Rabat

Margaret P. Grafeld Declassified/Released US Department of State EO Systematic Review 04 MAY 2006

Department of State

1. YESTERDAY, THE 23RD OF SEPTEMBER, COL HOUSNI BENSLIMANE, COMMANDER OF THE ROYAL GENDARMERIE, REQUESTED TO SEE ME AT 1000 HOURS THE SAME DAY. WHEN HE ARRIVED, COL BENSLIMANE SAID THAT THE KING HAD SENT HIM TO DISUCSS THE SIGHTINGS OF UNIDENTIFIED FLYING OBJECTS (UFO'S) OVER MOROCCO ON THE NIGHT OF 18-19 SEPTEMBER. ACCORDING TO COL BENSLIMANE, THE GENDARMERIE HAD RECEIVED CALLS FROG AGADIR, THE MARRAKECH AREA, CASABLANCA, RABAT, KENITRA AND OTHER AREAS REPORTING THE SIGHTING OF UFO'S BETWEEN THE HOURS OF 0100 AND 0130, THE NIGHT OF 18-19 SEPTEMBER. REPORTS FROM THESE WIDELY SEPARATE LOCATIONS WERE REMARKABLY SIMILAR, I.E., THAT THE OBJECT WAS ON A GENERALLY SOUTHWEST TO NORTHEAST COURSE, IT WAS A SILVERY LUMINOUS CIRCULAR SHAPE AND GAVE OFF INTERMITTENT TRAILS OF BRIGHT SPARKS AND FRAGMENTS, AND MADE NO NOISE. HE PROMISED TO PROVIDE FURTHER DETAILS TODAY, THE 24TH OF SEPTEMBER AND ASKED THAT WE FURNISH ANY INFORMATION THAT WE MIGHT HAVE ON THESE SIGHTINGS. COL BENSLIMANE SAID THE KING WAS PERSONALLY INTERESTED. I PROMISED THAT WE WOULD DO WHAT WE COULD.

2. TODAY, THE 24TH, A MAJOR MOHAMED LISSAOUI OF THE ROYAL GENDARMERIE MET WITH DATT AND GAVE HIM A SUMMARY OF THE SIGHTINGS. LISSAOUI ALSO PERMITTED DATT TO LOOK AT DRAWINGS

CONFIDENTIAL

CONFIDENTIAL

PAGE 02

RABAT 05209 250817Z OF THE UFO PREPARED BY VARIOUS INDIVIDUALS, INCLUDING HIMSELF, WHO HAD SIGHTED THE UFO.

3. THE TIMES OF THE SIGHTINGS VARIED FROM 0100 TO 0200 HOURS ON THE MORNING OF 19 SEPTEMBER, WITH THE MAJORITY OF THEM OCCURRING BETWEEN 0100 AND 0130 HOURS. SIGHTINGS WERE REPORTED FROM AGADIR, KALAA-SRAGHNA, ESSAOUIRA, CASABLANCA, RABAT, KENITRA, MEKNES AND THE FEZ REGION. THERE WAS GENERAL AGREEMENT THAT THE UFO WAS PROCEEDING ON AN APPROXIMATELY SOUTH TO NORTH COURSE, GENERALLY PARALLEL TO THE MOROCCAN ATLANTIC COAST, AT AT ESTIMATED ALTITUDE OF 1,000 METERS, AND THAT THERE WAS ABSOLUTELY NO SOUND FROM THE UFO.

4. DESCRIPTIONS OF THE UFO FELL INTO TWO GENERAL CATEGORIES, I.E., A TYPE OF SILVER COLORED LUMINOUS FLATTENED BALL (DISC- SHAPED), OR A LARGE LUMINOUS TUBE-SHAPED OBJECT. OBSERVERS REPORTED THAT THE OBJECT INTERMITTENTLY EMITTED BRIGHT SPARKS FROM THE REAR.

5. MAJOR LISSAOUI SAID HE WAS SENT TO BRIEF DATT ON THE SUBJECT BECAUSE HE HAD HIMSELF SIGHTED THE UFO WHILE RETURNING FROM THE CITY OF KENITRA AT ABOUT 0115 IN THE MORNING. HE DESCRIBED THE UFO AS FLYING PARALLEL TO THE COAST AT A RELATIVELY SLOW SPEED, AS IF IT WERE AN AIRCRAFT PREPARING TO LAND. IT FIRST APPEARED TO HIM AS A DISC-SHAPED OBJECT, BUT AS IT CAME CLOSER HE SAW IT AS A LUMINOUS TUBULAR-SHAPED OBJECT.

6. I FRANKLY DO NOT KNOW WHAT TO MAKE OF THESE SIGHTINGS, ALTHOUGH I FIND INTRIGUING THE SIMILARITY OF DESCRIPTIONS REPORTED FROM WIDELY DISPERSED LOCATIONS. IN ANY EVENT, I WISH TO BE ABLE TO RESPOND PROMPTLY TO KING HASSAN'S REQUEST FOR INFORMATION, AND WOULD APPRECIATE ANYTHING YOU CAN DO TO ASSIST ME IN THIS. ANDERSON CONFIDENTIAL NNN
The following two tabs change content below.
Based in Brooklyn, NY, I write about all things creepy and strange. My book based on the real haunting of Doris Bither (The Entity 1982 movie) will be released soon. Got a question? Drop me a line.
Latest posts by Xavier Ortega (see all)