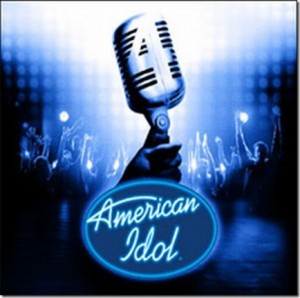 Not that I care about American Idol or reality television and the pseudo-celebrities it spawns, but I figured this might be of interest to some.
According to the celebrity news site TMZ, the current finalist of the singing competition demanded that they'd be transferred to a different location since there was some paranormal occurrences in the Beverly Hills mansion in which they are situated. Besides the flickering of lights, the contestants claimed to have seen a bed sheet floating down the hallway, as if being carried by invisible forces.
I've heard plenty of stories about houses being haunted in Beverly Hills and the Hollywood Hills. Years ago, I used to hang out with a certain crowd, which included a guy who owns the Rainbow Room and Whiskey a go go on Sunset blvd. He owns a large mansion in the Hollywood hills and I used to frequent the lavish parties that were thrown there almost every Friday and Saturday. The house is old and has been handed down from generation to generation. One night after the guests left and it was just myself, the home owner and a friend of mine, we ended up sitting in the balcony at 4 am talking about ghosts.
He told us that almost every old house in the Hollywood Hills is haunted, including his. Of course I was freaked out since it was an old place, it was a very dark home and it seemed to carry some stagnant energy. He talked about noises, knocking and several apparitions throughout the home. After that conversation, I felt uneasy being alone in any room in that house.
I'm sure that every house in that vicinity has a story to tell. Sometimes it's best not to know.
Full source: TMZ
GHOSTS invaded the "American Idol" mansion in Beverly Hills — and the finalists got so freaked, they MOVED OUT of the place Monday night for good … TMZ has learned.

The supernatural drama began after contestants complained about bizarre flickering lights inside the house … followed by a spooky spider infestation.

But the paranormal activity that sent the contestants over the edge happened last week — when several wannabes claim they watched a bed sheet suddenly take on a life of its own and FLOAT down an empty hallway!!!

And as if the ghosts weren't enough, Sunday's torrential rains caused the roof to leak like a mutha.

Sources connected with the production tell us … the contestants FREAKED OUT and demanded to move … and "Idol" producers obliged.

We're told the gang is now safely holed up in an undisclosed location … where the only blinding white objects are Ryan Seacrest's teeth.
9 comments