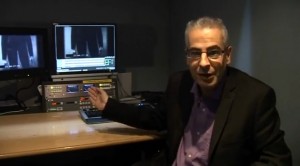 Nick Pope was recently interviewed about the latest alien video that is going viral. The video was posted up last week and has since attracted a lot of attention due to its well made special effects.
Although no one has come forward to claim ownership of the videos, Nick Pope talks about the paradox that this video presents. Fueling the fires for skeptics and believers alike.
The following two tabs change content below.
I'm a writer, a runner, and a hell of a coffee drinker residing in Los Angeles. I'm currently working on a book about Doris Bither and her terrifying account of a haunting in Culver City, California. The case was dubbed "The Entity" and it stands to be one of the most controversial cases ever to be studied by parapsychologists.
Latest posts by Xavier Ortega (see all)