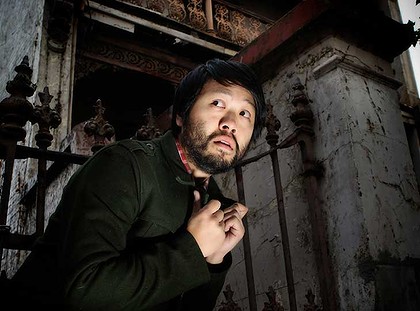 This Friday Video is dedicated to elhombre. No, that's not him in the above image. He's a long time reader and active member of the GhostTheory community. Why him? Well, it's for three reasons:
1. He could be responsible for single-handedly debunking the "Fresno Bigfoot face evidence".
2. He emailed us at GhostTheory earlier this week and recommended today's Friday Video. (Which is hilarious)
3. It's his birthday!
Yes, the man is on a roll!
So with all the Bigfoot excitement that transpired in the last 24 hours, I think we could all end the week with a little paranormal comedy. So here is Lawrence Leung's Unbelievable.

On Ghosts:

On Psychics:


The following two tabs change content below.
I'm a writer, a runner, and a hell of a coffee drinker residing in Los Angeles. I'm currently working on a book about Doris Bither and her terrifying account of a haunting in Culver City, California. The case was dubbed "The Entity" and it stands to be one of the most controversial cases ever to be studied by parapsychologists.
Latest posts by Xavier Ortega (see all)