Home » crypto, Headline, Videos
CryptoHunters: Part 2 Breakdown of Utah Bigfoot Video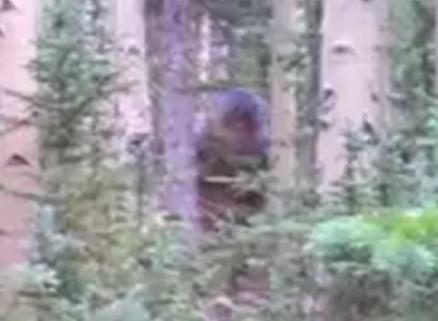 Apparently there was more to the Utah Bigfoot video.
To review, The CryptoHunters speculated that the Bigfoot was a female in their first breakdown. Now they have done a second breakdown and this time they claim a possible baby Bigfoot could be present.
You can see the original article here, which includes the initial video as well as the part 1 breakdown.
Frankly, this seems quite a stretch. We're still analyzing the initial video since we have no idea as to it's validity. Add to that the first breakdown which doesn't prove a whole lot. Now, we have this new video that alleges two animals.
According to the analysis below, this is an adult (mother) with a baby riding on it's back. Apparently the CryptoHunters see a lighter (brown) form clinging to the elder beast.
Well, take a look and tell me what you guys think:
TCH – After doing some more editing/enhancements of the Bigfoot Utah video, there appears to be a possible baby Bigfoot on the back of the adult. I know this seems unreal but in the first breakdown we saw what looked to be breast on the adult and if you notice there is a different color on the back of the adult. Plus we have some enhanced photos…so it's kind of interesting. As we stated before if this is a hoax it is a very good one.

Thanks
Tom
Source: The CryptoHunters
As much as the CryptoHunters are appreciated, I'm just not seeing what they are. I admit I see a brownish patch but I don't make it into a Bigfoot youngster.
The following two tabs change content below.
I grew up in rural NWPA, surrounded in forest. I took an early interest in cryprozoology and sharks and have read many books on various crypto subjects such as Bigfoot and Megalodon over the years. I am not a professional writer or a journalist, but I do the best I can. I have a quirky, obscurely dry and sometimes sarcastic sense of humor than can get me in trouble. Some love me and some hate me, but I am who I am.
Latest posts by Scott McMan (see all)