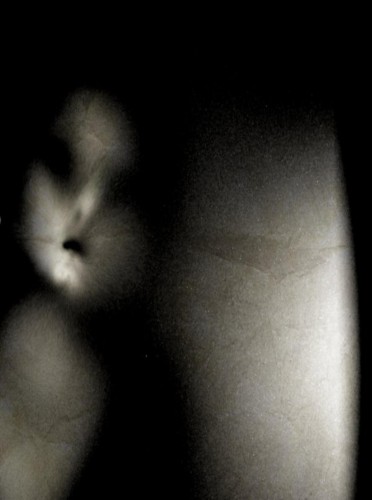 When Roseann happened upon Ghosttheory.com last week, she was at her wits end trying to make sense of the world she and her family lived in.
Desperate for answers, she posted a comment associated with one of our articles.
I felt Roseann's problem was extreme and decided to step in and attempt to help her. As I told her, we often post submitted stories in hopes of gaining a more concrete understanding of an existing situation. In doing so, we can get the problem out to a much larger audience, thereby pulling in expertize from many related areas.
By posting Roseann's story, we are hoping to initiate input from people of associated knowledge as well as experts in various related fields.
We are in no way presenting this as specifically paranormal in nature as Roseann is trying to remain logical as she explores every available possibility. She is willing to consider (in part) psychological avenues and has already been down this path to an extent.
Please pay close attention as you read and remember, Roseann didn't submit this to shock or entertain. This is a real and ongoing dilemma in the lives of her and her family. I can only imagine how stressful this is for them.
This is Roseann's story:
My parents had a new home built in Farmingville Long Island, NY in the mid-seventies. It was there that I used to wake up at 3:00 am every morning to my closet door opening (it was a sliding door). My hair would be standing up all over and I would turn my back to the closet, put the covers over my head and force myself to go back to sleep.

When I finally got the nerve to tell my parents, they made up every excuse in the world to explain it away. This continued until my brother one day was doing his homework (he is five years younger than me) in my room and he came running out telling my mother that the closet door opened itself. My father then put a piece of wood on the bottom of the door to stop the door from opening.

Our neighbor was a Cherokee Indian and stated they had hauntings in their home also and she felt that the homes were built on an Indian burial ground. The house is on the hills highest point of Long Island and she stated that the Indians would bury their dead closest to the heavens.

Some other examples of strange things happening were, hearing someone walking from one end of the house to the other and my brother seeing something in my parent's room with red eyes. Also, I started dreaming of things that would come true. I would tell a friend of the dream and it would be on the news the next evening.

My father passed away from cancer in November, 2003. His wish was to die at home and he did. If he had his way, he would have been buried in the back yard. My daughter was very close with him and she took it extremely hard when he passed away. A year later almost to the day I had a dream of my father. In the dream he didn't say a word but just looked at me very seriously. Later the next evening I received a phone call from my daughter's paternal grandmother that her father (We were no longer together) passed away at 6am at Brookhaven Hospital from respiratory failure, he was 36.

Six months later my mother in law passed away in North Carolina. We traveled there to take care of her arrangements and it was about this time that I started seeing something strange with my daughter. She kept looking at the fireplace and was afraid to go to sleep, so she slept with me that night.

When we got back home from NC things got worse; so bad in fact that I started looking for help. I took her to Pederson-Krag in Smithtown where they diagnosed my 11 year old with severe depression and prescribed Zoloft.

She had been holding back in therapy until this past summer when she came clean and told her psychiatrist that she could hear and speak to dead people. Her psychiatrist felt it best that my daughter tell me, which got me very upset and thinking she was having psychotic episodes. They put her on anti-psychotic drugs but it hasn't helped as she still sees and hears the dead. She hardly sleeps now and has a hard time concentrating.

I started watching Paranormal State, Ghost Hunters, and Psychic Kids to try and get some answers. It was then I decided to put my daughter to the test. I sat her down and asked her some questions from my childhood. These were questions that she would not know the answers to unless my father was indeed talking to her, but she answered all the questions correctly. I asked my older daughter the same questions and she didn't know the answers.

I bought my house six years ago and during that time, I've felt (on many occasions) like something has been watching me. I've gotten into a staring contest with a dark shadow (Reaper looking) on my steps until it dissipated and a shadow looking person outside my front door. When I went to investigate the door, nothing was there.

My daughter says there are a lot of spirits here, some of which she fears. Just the other night she saw a girl with a bloody face and now her fear has her to the point of refusing to sleep in her own room, She prefers to sleep on the couch instead.

Once an honor roll student, she rarely attends school now, no matter how much I prod her. She does not have a teenage life and barely talks to any of her friends. She never goes out so I know she is not on drugs. On top of all that, my husband doesn't believe any of it and thinks we are all crazy.

As if there weren't enough to deal with, my mother who had denied all the activity at her house (when I was growing up) called me the other day scared out of her mind. She said she woke up to a man in black with a black hat and an evil smile at her house. She screamed and it disappeared.

Something is definitely going on and if my daughter is a sensitive or something more, I'm fine with that, but I don't know how to help her. She said she is scared of all the things she sees with the exception of my father. He told her to tell me that he knows I don't like the paranormal but he was staying to keep an eye on my daughter anyway. If she does have this ability, I can't see keeping her on meds she doesn't need. However, on the other hand if she does have some sort of mental illness then we will deal with it, but I don't know which way to turn right now.

Note: I burnt sage to cleanse the house as my daughter directed me to where the shadows were. As I entered those areas my hair would stand on end, from my head to my toes.
Just to clear up any suspicions, Roseann's story was edited for ease of reading. However, nothing has been embellished or added to make it seem more interesting. In my opinion, it stands on its own merit.
Almost a year ago I posted another submitted story called "The Hat Man". It wasn't long before people had rallied around Mandi and let her know through the comments that she wasn't crazy or alone.
I would hope the same happens here for Roseann and her family.