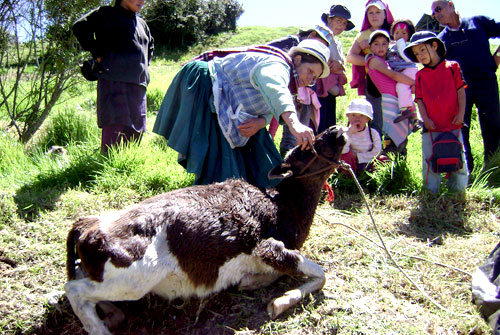 A large and mysterious creature is ripping apart cattle in a small village of Ecuador. Although the original article is in Spanish, Google translation tries its best to translate it to English, but fails. So I will paraphrase.
The small community of "La Cuadra" (The block) has seen multiple cattle mutilated and torn apart by something powerful.  The ghastly findings are out of the ordinary, even for local known predators. The residents concluded that what ever it is that has killed steer and cows, it's powerful enough to rip them apart and leave huge, deep prints with large claws in the mud.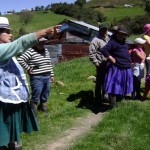 Arming themselves with machetes, guns and flashlights a search party was rounded up in order to capture the creature. Upon investigation the residents saw a 'large black animal move through brushes". Nearby they found some cattle remains. What are the residents of La Cuadra dealing with?
Talks from the residents point to a possible escaped cougar. Others say that this is just another attack by the infamous Chupacabra.
No photographs of the paw prints have been released, although photographs of the mutilated cattle speak for the shocking attacks. What is stalking the cattle in Ecuador? In order to inflict that kind of damage seen in the photographs, I would have to say that a large cat is on the lose, or a pack of canids are attacking the cattle.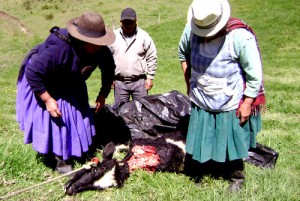 Full source: El Tiempo
Translated by Google Translate (horrible job)
Strange animal kills livestock in Nero

Two dead and three calves with severe injuries is the result of the attack of a mysterious animal that Monday night alarmed the residents of the community La Cuadra, belonging to Nero

….Luz Brito narrated that, residents armed with flashlights, searched around the night and witnessed  a strange animal, large and black, ran into the bushes. An account that coincides with the flesh and bones left on and near a barbed wire fence in the stables where the cattle were attacked.

Nobody knows what kind of animal is that is killing the animals, however,  the residents suspect that it can be a cougar who escaped from a private zoo, or was abandoned by owners of circuses. Others talk of a possible panther, still others relate to the legend of the chupacabra.
It is believed to be a beast with great force, because it kills easily steers and cows, eats lots of meat and leaves deep prints of nails and teeth.
This episode recalls the deaths of sheep and Czech Tutupali between September and October 2007, and occurred on August 21, 2009, in Gullanzhapa of Tarqui. (ASQ). (ASQ).
6 comments