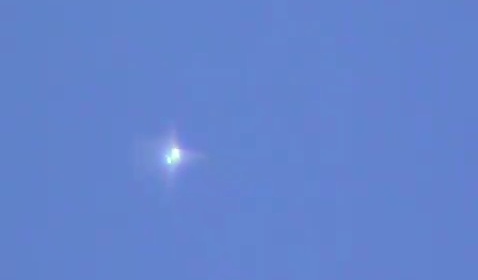 Hollywood is a strange city. No doubt about it. Among all the weird and craziness that happens on a daily basis, the new year brings us more disturbing news about serial arsons and UFOs in (or above) Hollywood.
About 39 fires have been linked to a series of arsons which began about a week ago in tinseltown. With very little details being linked to the media, to rumor between us Angelenos is that whoever is starting the arson fires are only targeting cars. Luxury cars, that is. BMW and Mercedes are the rumored targets. Emphasis on rumored.
Authorities are releasing few details about the arson fires that have hit Los Angeles in the last three days, fearing that publicizing key facts could jeopardize their investigation.

Officials said Sunday that they have linked at least 39 fires to a series of arsons that began Friday morning in Hollywood.

But they declined to say what evidence tied the cases together or give more information about how the fires were set. Law enforcement sources told The Times that detectives were concerned that releasing more information could prompt the arsonist or arsonists to change tactics and encourage copycats.

The sources said there was evidence connecting most of the fires. But investigators don't want to say what kind of fuel or ignition device was used, said the sources, who spoke on the condition of annoymity because the case was still ongoing.

At a news conference Sunday morning, officials said many of the fires have been started in cars and in some cases spread to carports, garages and apartments.

"I'm not going to speak anything about the type of devices" the suspect or suspects used, said Los Angeles Fire Department Assistant Chief Pat Butler.

One fire Saturday was caught on video at the Hollywood & Highland entertainment complex on Hollywood Boulevard.

Firefighters responded about 7 p.m. to a report that a car in a parking structure was on fire, said Los Angeles Fire Department Capt. Brian Humphrey. By the time they arrived, the fire was out, Humphrey said.
No one knows for sure if this is an act of some deranged person, or an act of a deranged group of people. One thing that comes to mind is the late 2003 E.L.F. fires in Los Angeles.
Besides the weirdos who crawl the streets and arson fires that pollute the Hollywood air, Aliens have made an appearance high above Hollywood. At least that's what one youtube video claims:
North Hollywood, CA – Wednesday 28th, 2011
I was at work when i seen this object, i carry my camcorder where ever i go.
-Onelove
My initial impression was that the image on the video was nothing more than a mylar balloon. Upon a closer look, the object in the video appears to have multiple light sources. Could it be a bunch of mylar balloons tethered together?
6 comments