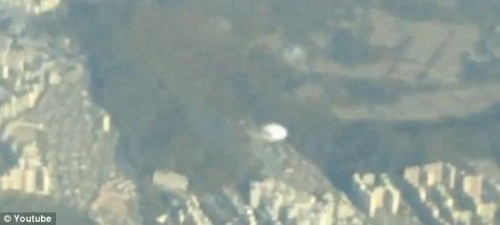 Crazybreakingnews posted the following video on YouTube. The video is title: "UFO Caught From Airplane – Seoul, South Korea – April 07, 2012" and the description posted by the same user goes like this:
Again…, another UFO that was caught from an Airplane! This UFO was filmed by a passenger over the City of Seoul in South Korea on April 07, 2012.

I don't know, but it looks a little bit strange and not really similar to the other videos. If it's really real and not a fake, it looks like a kind of military drone for me. What do you think?

If you have filmed similar stuff, please contact us or video response it! Whether old or new video! Thanks!

Note: This is a sharpened and enhanced version of the first uploaded video!
It's true. The video is unlike any other "UFO" video that I've seen online. The unidentified object seems to be flying at an incredible rate of speed before darting out of the picture. All this while being filmed from inside the airplane cabin. Trick of light? April fools joke or a real UFO? What do you think?
10 comments