Here is the video that shows the picture, look at it closely and see for yourself. At least no one is claiming that this is proof of bigfoot, only that they cannot positively identify the animal in the picture.
Here is a picture. I wish it were larger, but it is the only one I could find of any size.
And for reference a couple of images of black bears.
Okay, it just occurred to me that one more image is needed for comparison sake.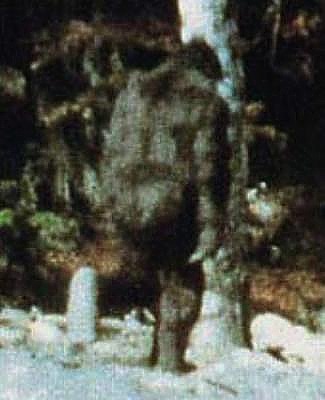 This is not to presume that Patty is proof positive of the existence of Bigfoot, but she is possibly the best representative image available.
I have to say the legs seem skinnier to me, but with the amount of sarcoptic mange that has been causing people to identify coyotes and racoons as chupacabras, it would not surprise me if simple hair loss were the explanation of that. There is nothing in this photo or its description that would seem to eliminate a bear as the subject.
Follow us on FaceBook for updates and discussions
6 comments