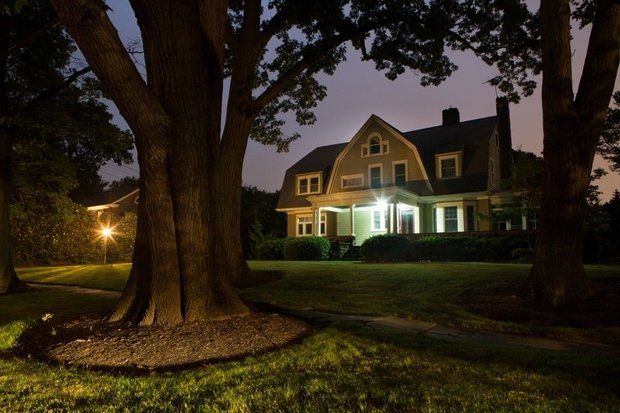 Westfield, New Jersey.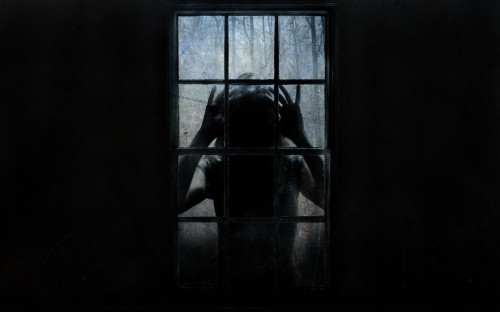 On the third morning in their new home, the Broaddus family received a handwritten letter at their door. Having just moved into the sprawling $1.3 million dollar home that sits in the quiet suburb of Westfield, the family immediately became unnerved as they read the the letter from someone who calls himself "the Watcher".
"The house has been the subject of my family for decades,"
The letter begins…
"I have be [sic] put in charge of watching and waiting for its second coming. My grandfather watched in the 1920s and my father watched it in the 1960s. It is now my time."

"Have they found what is in the walls yet? In time they will."

"I am pleased to know your names now, and the names of the young  blood you have brought to me. Will the young bloods play in the basement?"

"Who has the bedrooms facing the street? I'll know as soon as you move in. It would help me to know who is in which bedroom then I can plan better."

"All of the windows and the doors of the house all me to watch you and track you as you move through the house."

"Why are you here?  I will find out."

–Source: NJ.com
Who is the Watcher? Why are they sending those creepy letters to the terrified family?
The Union County Prosecutor's Office has been investigating the creepy case and found that the handwritten letters contained DNA evidence. Enough to know that the letters were written by a woman, with no relation to the homeowners. Whoever the Watcher is they're doing their job to keep the residents on 657 Boulevard terrified.
The family is now suing the old owners of the house, claiming that they knew about 'the Watcher' and did nothing to warn them about it. The lawsuit (posted on Gawker) shows the disturbed nature of this stalker: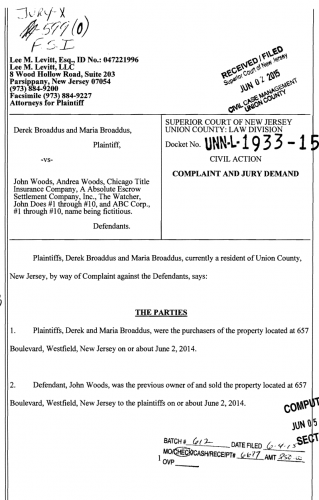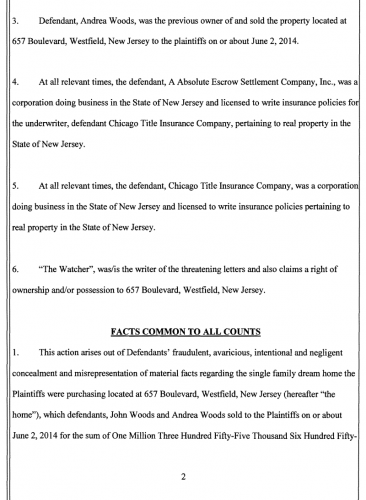 The house is back on the market and it's still worth over a million dollars. It sits empty on the otherwise quiet Westfield street, waiting for the next family to move in.