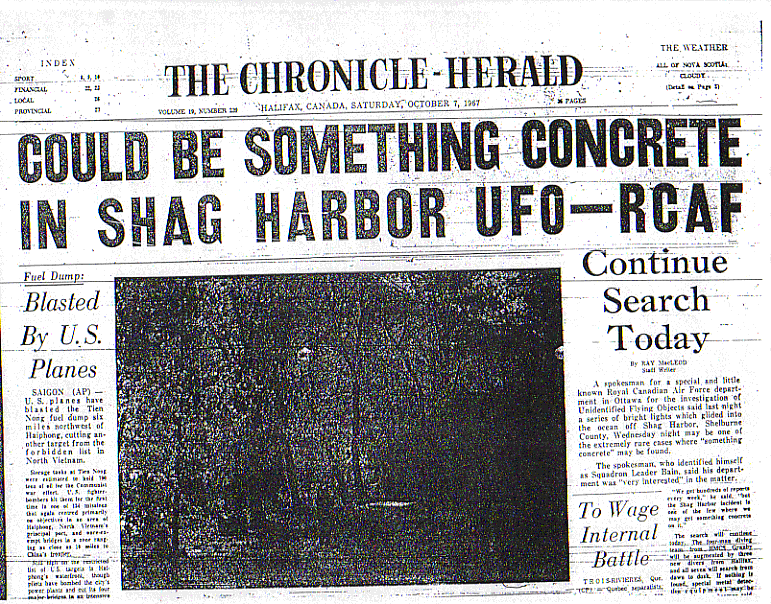 Last week I wrote on the 1967 Shag Harbour UFO incident. For those of you who haven't read it, you can find it here. The following is the intro to the article:
On the night of October 4th, 1967, residents of a small and tranquil fishing village saw what they believed to be an airplane in distress. From a distance, many observed large orange lights flying at a low altitude. With a fiery roar, the objects whooshed through the dark sky and dove straight into the shallow waters of Shag Harbour. The sighting that night was not of an airplane in distress, but rather one of Canada's most famous UFO sightings.
For today's installment of Friday Video, I'd like to present the well done documentary on the 1967 incident to which many claim to be one of the best documented UFO sightings by government officials. With the amount of Canadian and U.S. activity reported, it's easy to see why.
1 comment