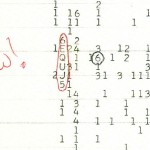 Talk about procrastination. 35 years ago we received a radio signal from space and this Friday we're replying!
What became known as the WOW! Signal has stirred up many controversies about extraterrestrial life. The signal was a narrow-band radio signal that was picked up by the Big Ear radio telescope in the Ohio State University in 1977.The incredible 72-second cosmic bleep fit all the hallmarks of a potential alien communique. Meaning it did not originate from Earth or even our own Solar System. Nothing like it has been detected since.
But hold on a minute! Let's take this back yet another decade. Taking it back 45 years ago, on the night of October 4th, 1967, when residents of a small and tranquil fishing village saw what they believed to be an airplane in distress. From a distance, many observed large orange lights flying at a low altitude. With a fiery roar, the objects whooshed through the dark sky and dove straight into the shallow waters of Shag Harbour. The sighting that night was not of an airplane in distress, but rather one of Canada's most famous UFO sightings. The infamous Shag Harbour UFO incident.
The 1967 UFO incident goes down as one of the most credible because of the involvement with Canadian and American military forces. So exactly 10 years after this important UFO sighting, we received the strange signal from space. As if the aliens were reaching out to say: "We know you're home!"
This Friday, June 29 the National Geographic Channel will launch a social experiment to crowdsource a reply, from all of us, intended for the original senders of the WOW! Signal. Check out their press release:
"If The Wow! Signal really was a cosmic 'tweet' from our nearest neighbors, we think it's high time we
organized an @reply," says Christopher Albert, SVP, Global Communications and Talent Relations at
National Geographic Channel.

On June 29th from 8PM ET to midnight PT –coinciding with the premiere of the network's new series,
Chasing UFOs– National Geographic Channel will host a global Twitter event to collect messages from
all corners of Planet Earth. All messages tagged with the hashtag #ChasingUFOs will be rolled into a
cosmic @reply. — Nat Geo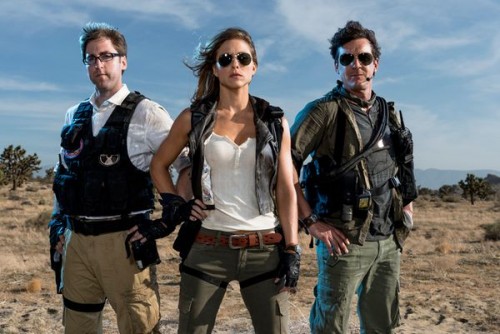 That's right, Nat Geo has a new series called "Chasing UFOs". The series will investigate the most credible UFO videos and incidents with the help of the three main investigators. Erin Ryder (Tech), Ben McGee (researcher), and James Fox. If Fox's name sounds familiar to you, it should. I've written about James Fox and his incredible documentary titled "I know what I saw".
So join GhostTheory over at Twitter and let's send our space brothers a friendly hello! As well as remember tune in or setup your DVRs for the premiere of Chasing UFOs
this Friday June 29 at 9PM et/pt
19 comments