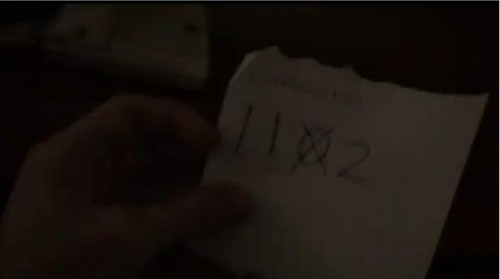 It's almost like a Soap Opera; reminds you of Luke and Laura on General Hospital, huh? Right? Hmh?
OK, you twisted my arm! One summer when I was a kid my sister who was in high school at the time had this friend Sandy who was, shall we say, luSCioUS. Seems they were addicted to this Luke and Laura saga and every afternoon without fail, they were planted in front of the TV for the latest installment. Of course, planted right next to them was me, close enough to smell Sandy's hair when the breeze would blow through the window just right. As I gazed upon the beauty of this goddess in denim cutoffs, I happen to pick up some of the story line. No, I was not a little panty waist who watched Soap Operas! I was rough and tumble I tell ya!
Day 10 rolls in with a little more fanfare as we got a little more commenting on day 9. Seems some of us are really into it and I couldn't be happier about that….Well, maybe I could. Say if someone handed me the keys to a new Camaro ZL1. Heck, I'd even take a ZL2! Heh, he, he..*clears throat*.
Oh well, I guess all my jokes can't be home runs…..
On with todays entertainment as I have to go watch The Young and Restless. *eyes dart back and forth*
Entry #33

Entry #34

Entry #35

Entry #36

Entry #37

Sleep well GTers…..
Associated Content:
GT: Video Series: Marble Hornets – Day 1
GT: Video Series: Marble Hornets – Day 2
GT: Video Series: Marble Hornets – Day 3
GT: Video Series: Marble Hornets – Day 4
GT: Video Series: Marble Hornets – Day 5
GT: Video Series: Marble Hornets – Day 6
GT: Video Series: Marble Hornets – Day 7
GT: Video Series: Marble Hornets – Day 8
GT: Video Series: Marble Hornets – Day 9
17 comments