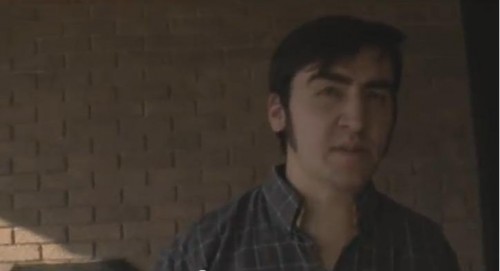 Wow! Looks like they found Elvis! This is monumental! Wait! That's not Elvis! Come on….
We are getting close now, only 12 more to go.
I'm just happy that I have been able to go through 13 days of this without throwing my loud mouthed opinions into the ring. The other day I had to literally put on a pair of mittens and wrap duct tape around my wrists so I couldn't type. What? It could happen! How am I typing now….Uhhh, errr, speech recognition! Yeaaa, that's the ticket, speeech recognition….
OK, enough of that foolishness, lets get into day 14, shall we?
Entry #53

Entry #54

Entry #55

Entry #56

Entry #57

3 more days in the series.
Associated Content:
GT: Video Series: Marble Hornets – Day 1
GT: Video Series: Marble Hornets – Day 2
GT: Video Series: Marble Hornets – Day 3
GT: Video Series: Marble Hornets – Day 4
GT: Video Series: Marble Hornets – Day 5
GT: Video Series: Marble Hornets – Day 6
GT: Video Series: Marble Hornets – Day 7
GT: Video Series: Marble Hornets – Day 8
GT: Video Series: Marble Hornets – Day 9
GT: Video Series: Marble Hornets – Day 10
GT: Video Series: Marble Hornets – Day 11
GT: Video Series: Marble Hornets – Day 12
GT: Video Series: Marble Hornets – Day 13
5 comments