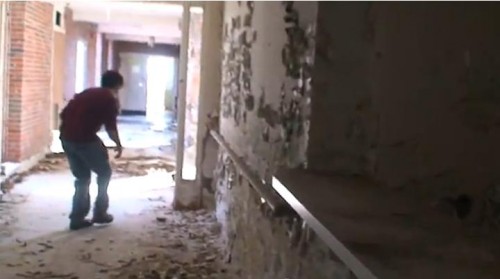 Although it's been quite a long wait since the last Marble Hornets installment, it doesn't mean we've abandoned the series. In fact, I can already feel the sighs of relief from the thousands and thousands of loyal followers like The Oshmar.
Just remember, the series could end at any time without warning, then where would we be? Actually, I am asking for real as I don't know. Maybe in the back of a fruit truck headed for the great state of New Orleans? Or, sitting in a rocker on the front porch of Mr. Fred Clutch? Or, sitting in a rocker on the back porch of Mr. Fred Clutch? But this time with a glass of icy-cool lemonade, M-M good!
Wherever it is, we needn't worry at the moment, because there be Marble Hornets ahead:
Entry #66

Speaking of the fake bacon shortage from last year, now they say there is a shortage of chicken wings. What they don't tell you is, without chickens, the wings can't fly. Think about it!
Reference Documents:
GT: Video Series: Marble Hornets – Day 18
GT: Video Series: Marble Hornets – Day 19
GT: Video Series: Marble Hornets – Day 20
6 comments