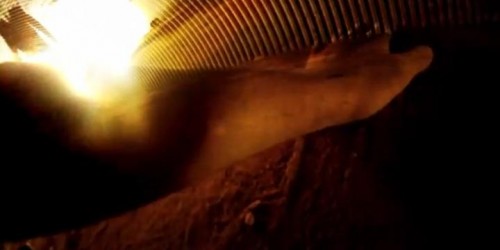 Well, it's been a while since our last installment, but never fear, we have a new one for ya'll!
I'd like to dedicate this episode to GT regular, The Oshmar. It's because of his tireless love of MH that I do this. In fact, if not for him and his commitment, I'd likely end it all and sail off into the sunset!
So, here's to you Oshmar! Thanks for being there to support and enable me to continue….*tears up*. I know I get emotional about this kind of stuff, so I'm going to go and shed my tears of joy now.
In the meantime, sit back and watch MH65:
Entry #65

I don't think I'll ever forget this day as long as I live. A day that will live on in the hearts and minds of all of us! The day of 'The Oshmar'!
Associated Content:
GT: Video Series: Marble Hornets – Day 1
GT: Video Series: Marble Hornets – Day 2
GT: Video Series: Marble Hornets – Day 3
GT: Video Series: Marble Hornets – Day 4
GT: Video Series: Marble Hornets – Day 5
GT: Video Series: Marble Hornets – Day 6
GT: Video Series: Marble Hornets – Day 7
GT: Video Series: Marble Hornets – Day 8
GT: Video Series: Marble Hornets – Day 9
GT: Video Series: Marble Hornets – Day 10
GT: Video Series: Marble Hornets – Day 11
GT: Video Series: Marble Hornets – Day 12
GT: Video Series: Marble Hornets – Day 13
GT: Video Series: Marble Hornets – Day 14
GT: Video Series: Marble Hornets – Day 15
GT: Day 16 – No Videos
GT: Video Series: Marble Hornets – Day 17
GT: Video Series: Marble Hornets – Day 18
GT: Video Series: Marble Hornets – Day 19
8 comments